Russian Ex-Spy's Daughter Released From Hospital
10 April 2018, 12:09 | Updated: 10 April 2018, 12:20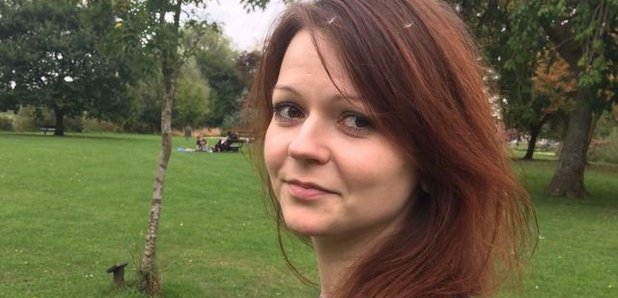 Yulia Skripal, who was poisoned alongside her dad in Salisbury, has been released from hospital.
The doctor in charge of her care at Salisbury District Hospital has said she will continue to get medical treatment though.
The 33-year-old has spent more than a month in hospital after she and her dad Sergei came into contact with the military-grade nerve agent Novichok.
They were found unconscious on a park bench in the centre of Salisbury on March 4th.
Yulia was released on Monday and taken to a secure location, while Sergei is still in hospital where he is said to be making "good progress".
The Medical Director at Salisbury District Hospital, Doctor Christine Blanshard, said: "Both patients have responded exceptionally well to the treatment we've been providing. But, equally, both patients are at different stages in their recovery. I want to take this opportunity to wish Yulia well. This is not the end of her treatment but marks a significant milestone."
She added that Ms Skripal has asked for privacy following her released from hospital.
Doctor Blanshard said Mr Skripal's health had also improved: "Although he is recovering more slowly than Yulia, we hope that he too will be able to leave hospital in due course."
She also paid tribute to the hospital staff who worked with the Skripals during the "enormously testing" recent weeks.
"They have pulled together, not just to deliver outstanding care to the individuals caught up in these terrible events, but to all our patients as they do day in, day out."
Detective Sergeant Nick Bailey, who was also exposed to the nerve agent, was sent home from the hospital on March 22nd.