Seven Jailed For Supplying Drugs In Swindon
29 May 2018, 09:14 | Updated: 29 May 2018, 09:18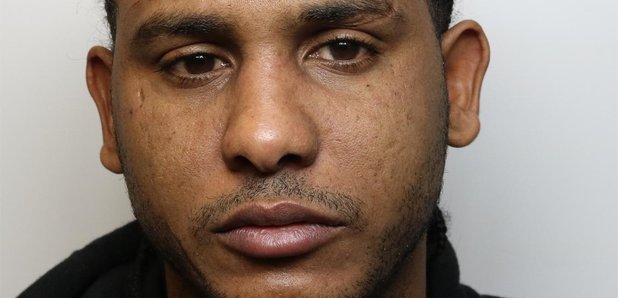 Seven people have been jailed for a total of 42 years for supplying class A drugs in Swindon.
A covert investigation by police targeted a Dangerous Drug Network called 'Pappy' led by Dwaight Omar Lobban.
Lobban, age 38, of Finchley Road, Birmingham, used three women to hire 14 vehicles for him totalling a spend of over £6,700, as well as an estimated £8,000 on fuel.
Lobban made over 200 trips to Swindon in a 12 month period between 2015-16, either on his own or with his girlfriend Janaie Hines, 23, of Sten Close, Enfield. Enquiries carried out by the team showed that 80 of these trips lasted less than an hour. Whilst in the town, he would meet with drug users in isolated areas for a matter of minutes.
During this time, Lobban worked alongside Marlon Dennis, 39 of Littlehall Road, Birmingham, and Martin Lockey, age 37, of Lime Kiln Road, Royal Wootton Bassett, supplying drugs to Swindon based drugs dealers Terrence Bonner, age 42 (address unknown), Kenneth Brown, age 39 of Raleigh Avenue, Swindon, and Mark Few, aged 45, of Victoria Road, Devizes, both were arrested in possession of drugs after meeting with Lobban.
Detective Inspector Mark Wilkinson said: ''Lobban controlled this Dangerous Drug Network, but he acted differently to most other drug dealers by basing himself outside of Swindon and never staying in the town overnight. He did however maintain a local point of contact in Swindon. This contact would change regularly, and contact would stop abruptly, often when that person were arrested.
''Phone analysis played a key part in our investigation. Lobban maintained 'clean' phones which were registered to him and paid for on a contract, to contact friends and family. He also had 'dirty' phones, which were used to contact Swindon drug dealers and users. Our analysis showed that these dirty phones always moved with the clean phones, which all moved with the vehicles hired by the three women.
''Lobban used half a dozen different local runners, all of whom were opiate users and vulnerable people.
''This was a really successful investigation by the Specialist Crime Department led by Detective Constable Neil Hilton and has led to some significant custodial sentences. ''I hope that this result acts as a deterrent to anyone considering getting involved in county lines drug gangs, you will be disrupted by our teams and you will be put before the courts, regardless of how significant your role is in the chain.''