Swindon Carer Stole From Clients
26 October 2018, 17:22 | Updated: 26 October 2018, 17:26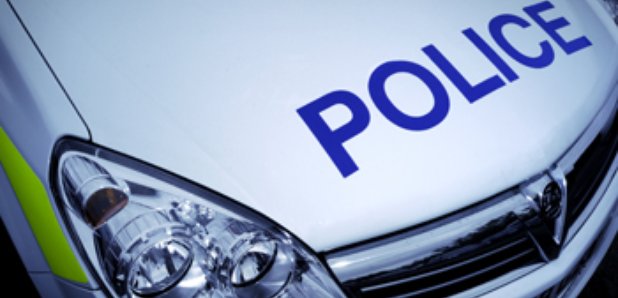 A carer from Swindon has admitted stealing money from an 87 year old woman who was one of her clients.
Deborah Rothwell admitted taking £115 from her between February and March this year.
It's after the victim's family told police they were worried about the amount of money going missing from her purse and raised concerns about Rothwell, who was her carer.
The family noticed she visited her home almost every day and each time money would go missing so they put a camera in place.
Rothwell was arrested after another theft and the money inside had been marked with UV dye which showed up on her hands under UV lights in custody.
During the investigation it was discovered that Rothwell had stolen £100 from another vulnerable client.
The 57 year old was given a six month jail sentence, suspended for 18 months, and ordered to take part in a rehabilitation course. She was also told to pay compensation to both victims as well as court costs.
Detective Constable Sonia Marsh said: "Deborah Rothwell was trusted by her clients and the discovery of her dishonesty has come as a huge shock to them. Hopefully this sentence gives them some comfort.
"The use of a covert camera installed by the family of one of the victims proved invaluable in helping us build a case, secure evidence and eventually get a conviction against Deborah Rothwell.
"I would encourage families who may have concerns around elderly or vulnerable relatives to consider installing a camera - there are many good and inexpensive ones on the market now. Obviously, ensure you have the family member's consent and make sure you place it where it doesn't intrude on their privacy.
"Although Deborah Rothwell didn't receive a custodial sentence she will be barred from doing future jobs where she would be in a position of trust."
Connie Lowe, niece of the 87-year-old victim, said: "We want Deborah Rothwell to know about the consequences of what she did; she may have escaped a serious sentence but our family have not and have suffered the aftermath of her actions.
"It's reduced a once strong independent woman to someone who has been left feeling extremely vulnerable with health and trust issues.
"Her home is no longer a safe and secure place since Deborah Rothwell, who was trusted implicitly, betrayed our trust which is still felt today.
"I want to say to others that if you are ever suspicious around care for a vulnerable or elderly loved one please contact the police immediately as we did.
"We'd like to thank the care agency as well as the detectives involved in this case for all their hard work, help and support during this very difficult time."