Wilshire: Council Tax Bills To Rise To Fund Police
5 February 2015, 15:18 | Updated: 5 February 2015, 15:20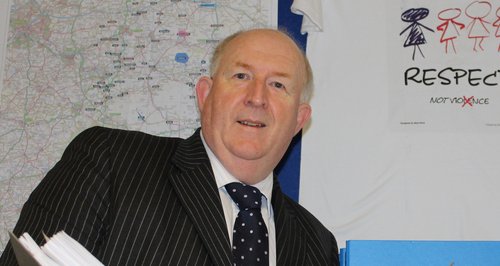 Council tax bills are going up to help fund Wiltshire Police.
Police and Crime Commissioner Angus Macpherson has set the police and crime element of council tax for 2015-16, which means bills will go up by £3.06 per year for the average Band D property, that's a rise of 1.9 per cent.
The increase will help reduce the impact of a £3m funding cut from the Government It means the average band D property will pay £163.98 for 2015-16, up from £160.92 in 2014-15.
Mr Macpherson said: "As I have been saying at meetings of area boards across Wiltshire and locality meetings in Swindon, this is about the ability to preserve local policing and response.
"People would expect the money they pay for policing through their Council Tax to provide visible and strong local policing.
"My public consultation showed a clear majority in favour of the increase and the feedback from area boards and localities made clear that they support the priority we give to local policing.
"I am pleased that the Police and Crime Panel has endorsed the increase.
"Wiltshire Police has recently been given a good rating by Her Majesty's Inspectorate of Constabulary. It recognised that the force offers good value for money.
''Ensuring value for money for householders while maintaining high quality services is very important to me.
"That is why we are embracing new ways of working to allow our officers to spend more time away from police stations; developing a strategic alliance with Avon and Somerset Constabulary and working closely with out two councils to share buildings, improve customer service and reduce costs.''
Based on current figures from central government, there will be a £3.2m or 5.1 per cent reduction in central funding in the 2015-16 financial year.