Swindon: Flood Advice At Community Fair
28 November 2013, 14:26 | Updated: 28 November 2013, 14:36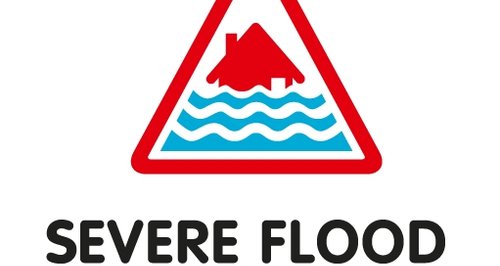 A Community Fair at Cavendish Square in Swindon is an opportunity for people to fundraise for local causes, and meet with the different agencies involved in flood risk management.
The event on Saturday 7th December will enable experts to raise awareness of flooding in the area, to answer any questions people have, and to promote the project.
The agencies attending are Swindon Borough Council, the Environment Agency, the National Flood Forum, and Wiltshire Fire and Rescue. The Fire and Rescue Service are bringing their water vehicle and equipment for people to see, and the children can try on some of the equipment.

The National Flood Forum (NFF) is an independent UK based charity who supports and represents communities at risk of flooding. They do this by supporting people before and after a flood event, and campaigning and working with agencies to ensure everyone is focusing on the community. Specifically, the NFF facilitates and supports the establishment of community flood groups, provides information and guidance through the website and a telephone help line, carries out flood surgeries and exhibitions to help raise awareness of flooding, and has a Blue Pages directory of property level protection products.
The Pathfinder projects have been set up following the significant flood events, the estimated increase in flood risk, and the new flood risk management policy by the Department for the Environment, Food and Rural Affairs (Defra). The new policy by Defra prioritises partnership working and a community focus to appropriately manage flood risk. In order to explore the best way to work in partnership and have a community focus, there are 11 pathfinder projects across the UK. The NFF and Swindon Borough Council have worked together for Swindon to be one of those projects.

The project in Swindon is specific to the Eastern Locality (Covingham, Dorcan, Liden, Eldene, Nythe, Walcot and Parks) due to the risk from river flooding, surface water and Coate Water Reservoir. The project aims to increase individual's resilience to flooding.

The NFF have a useful 'get ready for flooding' booklet available here nationalfloodforum.org.uk