Swindon Man Convicted Of Killing Parents
20 July 2015, 14:39 | Updated: 20 July 2015, 15:23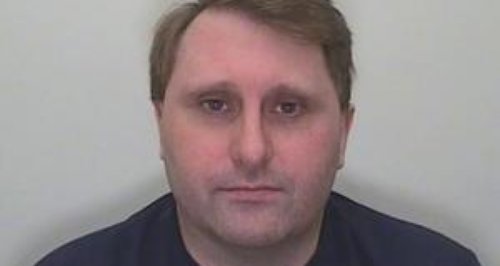 A Swindon man who killed his elderly parents before dumping their bodies has been found guilty of manslaughter.
51 year old Timothy Crook attacked his 83 year old father Robert and mother Elsie, who was 76, in the bedroom of their Swindon home in July 2007.

He then drove their bodies to a home he owned Lincoln and hid them under wheelie bins.

Crook, who's a paranoid schizophrenic, was initially found be unfit to stand trial due to mental health problems, but after his health improved he was cleared to stand trial for their murders.

He was acquitted of two charges of murder but was convicted by a jury of manslaughter on the grounds of diminished responsibility.

He'll be sentenced next week.
Detective Chief Inspector Deb Smith from Wiltshire Police said:

''Timothy Crook has today been found guilty of manslaughter on the grounds of diminished responsibility after killing his parents Robert and Elsie Crook at their home in Swindon in July 2007.

''Robert, aged 83 and Elsie Crook, aged 76, were subjected to violent blows to the head by a blunt weapon before being strangled by their son.

''After taking the lives of his parents, Timothy Crook placed their bodies in to the back of their car and drove them 150 miles to his house in Lincoln where he placed them in the back garden, under wheelie bins.

''He then left the car at Newark railway station and he took the train back to Swindon.

''"We arrested Timothy Crook a few days later. Never once, from this moment on and during this case did he accept or show remorse about what he'd done.

''Wiltshire Police welcome today's verdict – it is a testament to the hard work of the officers and staff involved in this case, right from the very start in 2007.

''I would like to acknowledge the courage of Robert and Elsie's daughter Janice Lawrence and the family, who have had to deal with the devastating consequences of Timothy Crook's actions. They have also had to face court, not once but twice in eight years. Their bravery is to be commended in giving evidence and having to sit through this harrowing process.

''Today's result indicates the severity of Timothy Crook's mental illness.

''It is difficult for anyone to understand the pain and suffering Janice and her family have been through. However I hope they can take some comfort in this verdict as they try and move forward.''