Swindon Rapist Imprisoned for Seven Years
1 June 2015, 16:27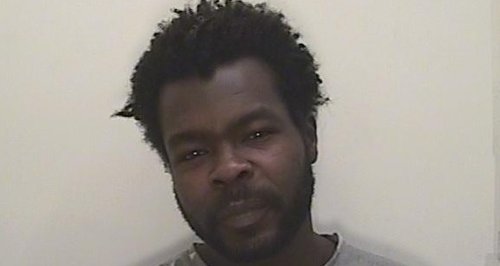 A Swindon man's going to spend then next seven years of his life behind bars for raping a vulnerable woman.
30 year old Duraid Abdulrahman, of Manchester Road, pleaded not guilty to the charge when he appeared at Swindon Crown Court back in March but last week he was found guilty and sentenced to 7 years after a four day trial.

Abdulrahman raped his victim, a vulnerable 38-year-old woman, multiple times on Sunday 7th December 2014 at a home in Swindon.

Detective Constable Matt Lewis, of Swindon CID, said: "Duraid Abdulrahman showed no remorse for his actions by pleading not guilty to the offence, forcing his victim to endure a trial at court and relive the terrifying experience she was put through at the hands of Abdulrahman. His actions will have a long lasting effect on his victim.

"I am pleased with the sentence given out at court and I am hopeful that it will encourage other victims of sexual assault to find the strength to come forward and report offences - justice will be done.

"I would like to take this opportunity to praise the bravery of the victim in coming forward and reporting this incident and thank the ISIS Women's Centre in Swindon who we worked in close partnership with to ensure this case was brought to court successfully.

"Anyone wishing to report a crime should contact Wiltshire Police on 101 or Crimestoppers on 0800 555 111 where information can be left anonymously."

Victims can also seek support and counselling from the Sexual Assault Referral Centre (SARC) based at the New Swindon Sanctuary, The Gables, Shrivenham Road, Swindon.

The SARC is a dedicated centre offering support to any victim of a sexual assault where trained professionals can provide immediate medical care and treatment, a forensic examination, counselling and onward referral to other necessary services.

The SARC offers a 24-hour helpline on 0808 168 0024 or log onto www.newswindonsanctuary.co.uk.