Swindon: The Big Pedal 2014
14 March 2014, 16:03 | Updated: 17 March 2014, 17:10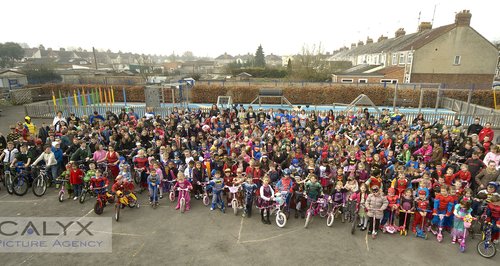 Ferndale Primary School in Swindon are taking part in the national competition The Big Pedal.
There are more than 800 schools nationally taking part. The school are currently in first place.
This week 76% of the children there have been coming to school on their bikes and scooters.
Each morning the school have put on an activity for the children when they first arrive at school, with the most popular being an obstacle course.
The school say they're working hard to win the competition but they aim is trying to change the norm of driving to school.
Parents now say:
'The roads are much quieter now it's brilliant'
'It's actually quicker to cycle into school than come in the car.
'My Child is so excited to come to school I don't have to ask them to get ready in the morning.'
Fo more information go to The Big Pedal.