Swindon Town Unveil Plans For New Training Centre
6 June 2018, 08:52 | Updated: 6 June 2018, 08:57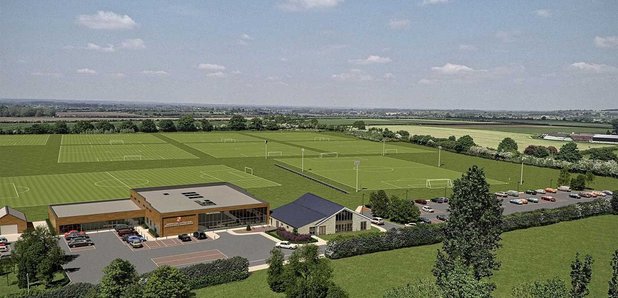 Swindon Town have revealed plans to build a new £6m training centre and headquarters.
It will be based on the former Twelve Oaks Golf Club site at Highworth and include a gym, offices, restaurant and catering facility, along with eight grass training pitches and a full size all-weather illuminated pitch.
The new all-weather pitch will be available for community use throughout the year.
Swindon Town Manager, Phil Brown, commented: "Having a purpose built high quality training facility will be a key element in the drive to gain promotion from League 2 and onwards to higher levels of football. This is a fantastic opportunity also for the local community in Swindon and Highworth and should help attract aspiring young footballers.
"I am looking forward to working closely with the local community to develop this fantastic new facility."
The Club will be holding a community consultation event in the Council Offices at 3 Gilberts Lane, Highworth, SN6 7FB on Saturday 16th June 2018 from 9:30am until 2pm. Plans of the proposals will be on display and representative from Swindon Town and the consultant team will be available to deal with questions.
It is hoped that formal planning applications will be submitted later this year to Swindon Borough Council.