Two Russian Suspects Identified In Novichok Investigation
5 September 2018, 11:57 | Updated: 5 September 2018, 12:19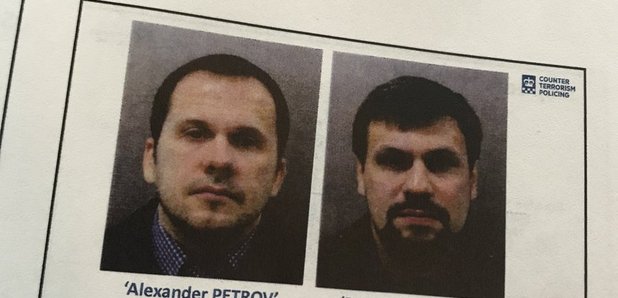 Police say they have got enough evidence to charge two Russian men over the nerve agent attack in Salisbury.
Former Russian double agent Sergei Skripal and his daughter Yulia were poisoned with Novichok on 4th March 2018.
Detective Sergeant Nick Bailey was poisoned with the same nerve agent as he searched Sergei's home after the attack.
Alexander Petrov and Ruslan Boshirov have been charged even though they are not in the UK.
The Met Police say they are around 40 years old but it is likely that these are not their real names.
The two men have been charged with:
Conspiracy to murder Sergei Skripal
Attempted murder of Sergei Skripal, Yulia Skripal and Nick Bailey
Use and possession of Novichok contrary to the Chemical Weapons Act
Causing grievous bodily harm with intent to Yulia Skripal and Nick Bailey
Prosecutors will not be applying to Russia for the extradition of the two men but they will get a European Arrest Warrant.
Wiltshire Police's Chief Constable Kier Pritchard said: "I welcome the significant news today from the Counter Terrorism Policing Network regarding the identification of two suspects who are believed to be responsible for the attempted murders of Sergei and Yulia Skripal. Furthermore, I also welcome the news from the CPS that sufficient evidence has been secured to bring significant charges against these two individuals. I would like to praise the investigation team for their diligence, dedication and professionalism to date in what are truly extraordinary circumstances. They, supported by Wiltshire Police, have worked tirelessly since 3 March, and continue to do so, gathering and assessing numerous pieces of evidence and exhibits to try and solve this extremely serious crime. My thoughts, and those of Wiltshire Police, remain with Sergei and Yulia Skripal, Charlie Rowley, the family of Dawn Sturgess, who tragically died, and of course Detective Sergeant Nick Bailey, one of our own officers, who thankfully continues to make a recovery. I wish to reassure the public of Salisbury and Amesbury that we, alongside our partners, will continue to work together closely to manage the impact of this incident on our communities and to help Salisbury and Amesbury return back to normal. We remain very grateful for the support of the public throughout what has been the most challenging of times."
The Met Police say they have no doubt the poisonings in Salisbury and Amesbury are connected and they are treating them as one investigation. They have now released a picture of the perfume bottle, found in Charlie Rowley's home, which contained a "significant amount" of Novichok.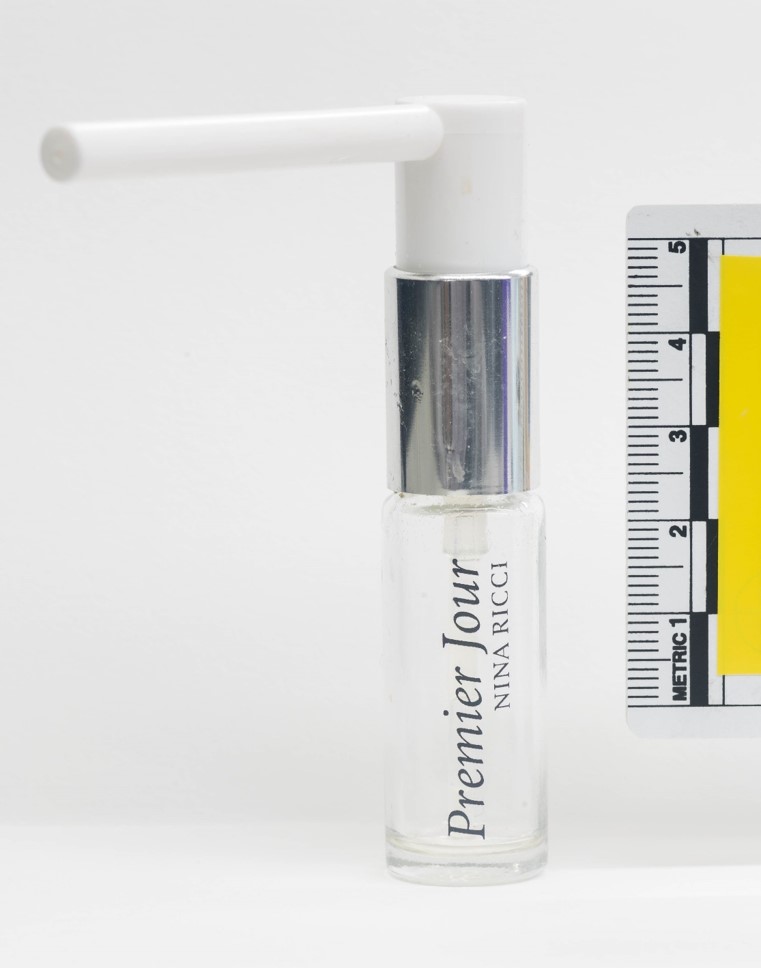 Assistant Commissioner Neil Basu said: "We have carried out numerous inquiries in relation to the bottle and are now able to release an image of it with the nozzle attached. We are also releasing an image of the box that the bottle and nozzle were in. We have spoken to Nina Ricci and undertaken further inquiries. Nina Ricci and our inquiries have confirmed that it is not a genuine Nina Ricci perfume bottle, box or nozzle. It is in fact a counterfeit box, bottle and nozzle that have been especially adapted. I'd like to reassure anyone who has bought Nina Ricci perfume from a legitimate source that they should not be concerned. It is safe. We cannot account for the whereabouts of the bottle, nozzle or box between the attack on the Skripals on 4 March and when Charlie Rowley said he found it on Wednesday, 27 June."
Did you see this pink box or glass bottle during that time? Do you have any information about where it might have been discarded? If so, please contact the investigation team on 0800 789 321 or Salisbury2018@met.police.uk.