Wiltshire: Warning Over Doorstep Conmen
5 March 2014, 14:20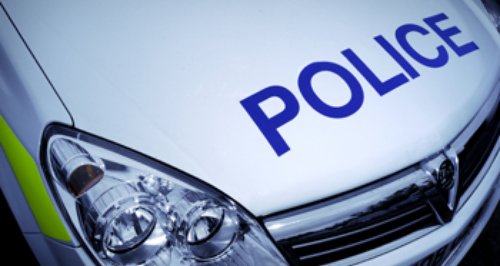 South Gloucestershire Police are warning householders after four reported incidents of thieves posing as police officers calling on homes in South Gloucestershire and Wiltshire in recent weeks.
The latest incidents happened yesterday evening, Tuesday 4 March, in Oldbury-on-Severn and Yate in South Gloucestershire.
At about 8pm a man with the word 'police' on his top called on an elderly couple in Oldbury-on-Severn, claiming to be a police officer investigating burglaries in the area.
It's not yet confirmed whether anything was stolen in this incident, which was reported by a neighbour this morning, Wednesday 5 March.
At about 9.40pm on Tuesday a man called at a house in Yate making the same claim. He was said to have been wearing normal clothes under a fluorescent yellow jacket with a 'police badge' and a black woollen hat.
When the householder asked to see his warrant card, the man walked away. The two earlier incidents happened on the same day, Saturday 22 February.
Two men called on a house in Lower North Wraxall, Wiltshire, at about 7pm, claiming to be police officers investigating burglaries in the area, but were not let into the property. Within the hour, a similar incident happened in Badminton, South Gloucestershire.
A man called at the home of an 87-year-old lady. He claimed there had been burglaries in the area and asked if her cash was safe. The man kept her talking while a second man joined them, and after they had left she found her money was missing.
The men were described as:
1. White, in his late 30s, about 5ft 4ins tall and of stocky build with a round, clean-shaven face. He wore a sleeveless yellow high visibility top with the word 'police' on the front and a woollen hat.
2. White, in his late 30s, about 6ft tall and of slim build with an oval face. He wore a blue hooded top with the hood up and pulled around his face and was said to look 'unkempt'.
Neighbourhood Sergeant Steve Ives said:
'The people who turned these men away did exactly the right thing. A genuine police officer will always show you their identification and give you time to check it carefully. Door-to-door enquiries are carried out by police officers and PCSOs in full uniform, and we won't ask to see where you keep your valuables.
'If you have any unexpected callers, always put the chain on and if you're not sure, don't open the door and call us immediately on 999.'
PS Ives asked anyone with any information which could help police enquiries into these incidents to call 101 to speak to DC Clare Chipping of South Gloucestershire CID, quoting reference number 18516/14.
Alternatively call the independent charity Crimestoppers on 0800 555 111. They never ask your name or trace your call.
Anyone who is suspicious of a caller to their home, or that of a vulnerable neighbour, should call police straight away.