Westbury Man's Bionic Legs - VIDEO
10 June 2014, 06:00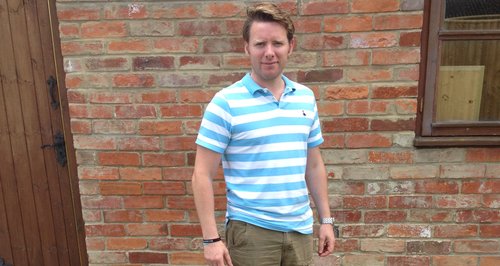 A former serviceman from Wiltshire has baffled doctors by walking again after being told he would be in a wheelchair for life.
Jonathon La Galloudec from Westbury was shot in the spine in Iraq seven years ago - but with the latest technology he now has bionic legs that let him walk.

The new orthotics have been specially made for Jonathon to be able to stand upright and even run.

Before he these new exoskeleton leg supports, the 38 year old relied on his wheelchair to get around.

The ex-service man described "just being able to walk side by side with my wife" as one the best things to come out of the modelled supports.

"Just walking down the road I would be at a slower pace and my wife would just have to slow down, and now I can walk at a normal pace with everyone else."
Help for Heroes paid nearly 5 thousand pounds for the 38 year old's orthotics trial - and hope the results will begin a campaign get them on the NHS.

Jonathon told Heart he wished he could lead the way for a better life for other people not just former soliders.

"If this has changed my life seven years down the line imagine what could it do for somebody else."

The charity's CEO and co-founder Bryn Parry says:
"The new orthotics will massively improve Jon's recovery and seeing the immediate effect it has had is incredible. If successful then it's only right that the government funds this technology for others with a similar injury to Jon's."