What Do You Think About Policing In Wiltshire?
30 March 2017, 14:28 | Updated: 30 March 2017, 14:31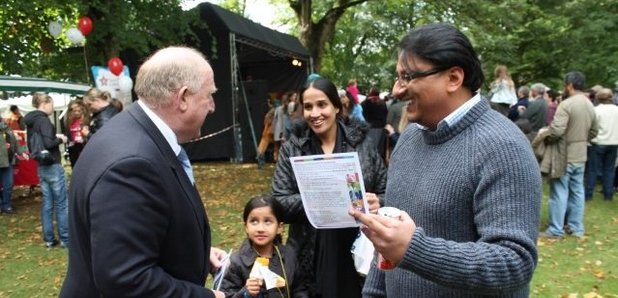 Around 2,000 homes in Wiltshire are about to get a call asking them what they think about policing in the county.
It is being carried out on behalf of Police and Crime Commissioner Angus Macpherson and follows similar surveys last year.
Mr Macpherson said: "My job is to represent the people of Wiltshire and Swindon and I provide the link between Wiltshire Police and the communities it serves.
"I am accountable to the public for the performance of the Force and so it is vital that I have a good sense of what people think about the service they receive. "I would like to stress that all personal data collected during the survey remains confidential and is not shared with Wiltshire Police or any other agency.
"What we share with the Force are the insights we receive into the levels of public satisfaction.
"I always welcome contact from the public via my website, via email or on social media, but the survey is a good opportunity to gather the opinions of a large number of people across the county.
"It gives me a better picture about the themes and specific issues and if people feel they are receiving the effective policing service they deserve.
"The views of the public are always important. They help to inform the Police and Crime Plan and identify the required services to commission from Wiltshire Police and partners. "If you are contacted as part of the survey I hope you will take the opportunity to give me your views."
Assistant Chief Constable Kier Pritchard, chair of the Public Service and Quality Board at Wiltshire Police said: "The survey helps us to understand the needs and priorities of the people we protect.
"If you do receive a phone call inviting you to take part, I would encourage you please to take the opportunity to give honest feedback about the service you receive from Wiltshire Police.
"It is a really useful survey and directly impacts on local community policing."
The research is being conducted by a company called Information by Design and the questions should take about 15 minutes to answer.
If you receive a call and have any concerns about the validity of the caller, please call Wiltshire Police on 101.
If you have any questions related to the survey please email performance.team@wiltshire.pnn.police.uk during normal office hours.