What Stonehenge Could Look Like
1 December 2015, 16:28 | Updated: 1 December 2015, 16:31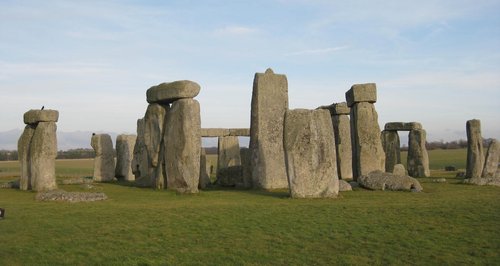 We're being shown what Stonehenge could look like if a new tunnel is built on the A303.
A new film has been released a year after the Government first announced plans to build a 2.9km tunnel to take traffic away from the historic stones.
Historic England, the National Trust and English Heritage hope the film will highlight the impact the project would have on the landscape, its wildlife and nature and to those who wish to enjoy, explore, and understand the World Heritage Site.
Ian Wilson, Assistant Director of Operations for the National Trust in Dorset and Wiltshire says: "We really hope the film brings to life the very real benefits that a tunnel could bring to the Stonehenge Landscape, for people and for wildlife. A full scheme has yet to be designed, but the Trust supports the Government's proposals in principle and we are committed to engaging with Highways England and others to ensure that any scheme will be fully and carefully considered and assessed."
Phil McMahon, Inspector of Ancient Monuments for Historic England in the South West says: "We believe a bored tunnel, well-designed and in the right place, has the potential to bring substantial benefits. It will enhance the whole experience of the Stonehenge World Heritage Site and reconnect people with the wider landscape."
Kate Davies, English Heritage's General Manager, Stonehenge, says: "We have seen vast improvements to the Stonehenge landscape in recent years including the removal of the old visitor facilities and one of the roads next to the stones. But there is still more to be done. Removing the A303 from the prehistoric landscape has the potential to greatly improve people's enjoyment and understanding of Stonehenge."