Wiltshire: Clare's Law To Be Rolled out Nationally
25 November 2013, 09:04 | Updated: 25 November 2013, 09:10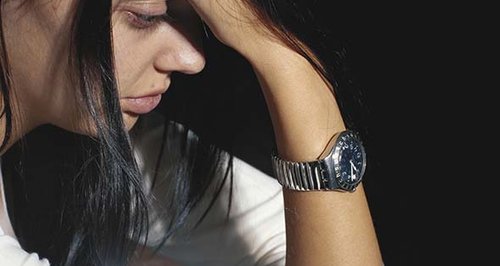 The Home Secretary, Theresa May, has announced her intention to roll-out the Domestic Violence Disclosure Scheme (DVDS) and Domestic Violence Protection Orders (DVPOs) across England and Wales from March 2014.
The decision follows a successful pilot of both schemes by Wiltshire Police, working alongside partner agencies, and coincides with White Ribbon Day – a national campaign aimed at raising awareness about domestic abuse.
The Domestic Violence Disclosure Scheme – often known as 'Clare's Law' – was first piloted in Wiltshire in July 2012. Three other police force areas – Greater Manchester, Gwent and Nottinghamshire – then also began trialling the scheme from September 2012.
The DVDS introduced recognised and consistent multi-agency processes to enable a disclosure to be made to the public containing information about previous violent offending by a new or existing partner where this may help protect them from further domestic abuse.
Since the scheme was first piloted in Wiltshire, a total of 118 applications for disclosure have been made in the county with 22 disclosures having been granted. These include 39 'Right to Ask' and 79 'Right to Know' applications.
Wiltshire Police also piloted Domestic Violence Protection Orders. They were one of three police force areas – alongside Greater Manchester and West Mercia – to trial the scheme which ensures that perpetrators of domestic violence are banned from molesting a victim, or going near their home, for up to 28 days.
Since the start of the Home Office-led pilot in Wiltshire, which began in July 2011, a total of 246 DVPO's have been applied for to court with 208 of those granted.
Wiltshire Police Chief Constable Pat Geenty said: ''I fully support today's decision from the Home Office and am proud that Wiltshire Police, along with a number of our partner agencies, have played such an integral part in the inception of both the Domestic Violence Disclosure Scheme and Domestic Violence Protection Orders.
''Wiltshire Police remains committed to supporting victims and targeting the perpetrators of domestic abuse. I must commend the endeavours of my staff, as well as those who work for our partner agencies, for their commitment and drive in ensuring the success of these pilot schemes.''
Angus Macpherson, the Police and Crime Commissioner for Wiltshire and Swindon, said: ''I very much welcome the Home Secretary's announcement.
''One of my key priorities is to put victims and witnesses first, and the victims and survivors of domestic abuse are very much part of my agenda. A grant from my Innovation Fund has allowed Swindon Women's Aid to appoint a Young People's Independent Domestic Violence Adviser.''
For more information on the DVDS pilot scheme, contact Wiltshire Police Domestic Abuse Investigation Teams on 101. There is also the facility to leave information anonymously.
If you are or know someone who is living with the affects of domestic abuse, please speak out and seek support by contacting Wiltshire Police. You can also call the National Domestic Abuse Helpline 0808 2000 247 (freephone in partnership with Women's Aid and Refuge), Swindon 24 Hour Helpline 01793 610610 or visit their website.