Wiltshire custody sergeant faces abuse 'every day'
23 July 2018, 17:14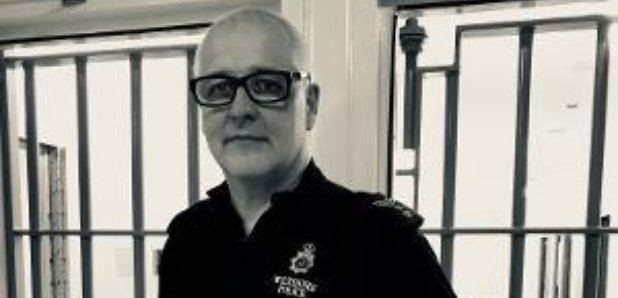 Police officers and staff who work in custody in Wiltshire say they are facing or seeing abuse every day they come to work.
Here is the experience of one custody sergeant:
"It's not part of our job to receive abuse," said Melksham custody Sergeant Martin Alvis. "Of course, we understand the circumstances of why a lot of people are in custody in the first place, and the traumatic things they are going through. There's a certain part of you that feels like you will just put up with it because you know that they've often consumed alcohol or drugs prior to arriving and they will eventually settle down."
But if the abuse is persistent, Sgt Alvis and his officers will not tolerate it.
Back in November last year, a 38-year-old man from Salisbury was sentenced to 18 months imprisonment after he was found guilty of racially aggravated public order. Shafiq Rafiq, of Barnard Street, was repeatedly abusive and threatening to police officers while in Melksham custody.
He threatened to cut Sgt Alvis's throat and his family members' numerous times before hurling constant racial abuse.
"These were really revolting threats," said Sgt Alvis. "When the abuse is that persistent, and that disgusting, we should not have to put up with it."
Sgt Alvis attended court and was cross examined while Rafiq refused to leave his cell for the hearing.
A jury found him guilty within just 30 minutes.
"You can become immune to the abuse from detainees, and more often than not, we will take it with a pinch of salt," said Sgt Alvis. "But we should challenge this behaviour.
"In this job, you do come across some very difficult people, and you do see people in really traumatic situations - I think it would be rare to find a custody sergeant who can honestly say they've not had one or two detainees come in to custody whose stories or situations may have brought a lump to their throat.
"But at the end of the day, we will always be impartial, and these people are innocent until proven guilty. We will never judge anyone who is brought into custody, but I will always encourage my team to report abuse if it is persistent."