Wiltshire: Fuel Thefts On The Rise
18 March 2014, 12:00 | Updated: 18 March 2014, 12:02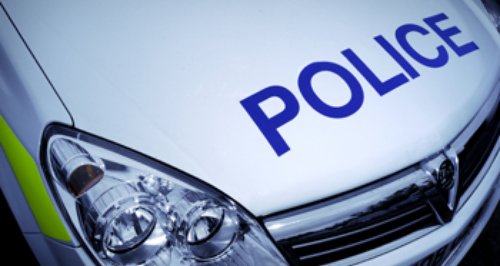 Police are urging members of the public and businesses to be conscious of the security of fuel after more than 30 incidents of the theft or attempted theft of the valuable commodity since the turn of the year.
In all, 33 incidents have been recorded since the start of 2014 in towns throughout the county and at varying locations including homes, farms and building sites.
On the whole thieves have targeted heating oil from garden tanks in rural communities with some victims reporting the theft of over a 1000 litres in one go. Other incidents have included the theft of red diesel from farm machinery and even the theft of an entire fuel bowser containing 1000ltrs of gas oil from a building site in Swindon.
Detective Sergeant Jo Clement from the Crime Management Unit in Melksham said: ''Although not in the news of late the price of fuel remains high and a valuable target for thieves. ''Many heating oil users stock up for winter which is why we often see a spike at this time of year and the very setup of Wiltshire as a primarily rural county makes us prone to this type of crime.
''Our Neighbourhood Policing Teams (NPT's) alongside our Rural Crime Team (RCT) work hard to raise awareness and to encourage reporting of suspicious activity in their communities and continue to use channels such as Farm Watch and social media to warn, inform and advise people.''
People are reminded of the following considerations to help keep their fuel secure:
Fit a good lock - a thief will come equipped with a limited range of tools to attack your tank so it's worth spending a little more on good quality locks.
Close shackle padlocks offer most resistance to the most popular of burglar tools - the bolt cropper!
Keep an eye on the oil level. Remote electronic oil level gauges are now available which will set off an audible alarm if the oil level in the tank suddenly drops.
Consider fitting security lighting around your tank. Security lights can have a very positive effect and make any property a much harder target for a thief.
Defensive planting - nature's way of reducing crime. Thieves will not wish to force their way through or over a prickly hedge. The smallest trace of blood or shred of ripped clothing could help the police identify the offender.
Fence it in - fences and walls can also make life difficult for a thief.
The use of CCTV as a crime prevention and crime detection tool has grown massively in recent years and more affordable than ever.
Raising awareness of fuel thefts across the county links in to the Community Safety Partnership Rural Crime campaign. The year long campaign, which launched last month, involves partnership working between Wiltshire Police and Wiltshire Council to target rural crime and other associated behaviours that can cause great distress to rural communities.
People who suspect any suspicious activity in relation to this type of crime are encouraged to report it to police on 101 or Crimestoppers on 0800 555 111.