Wiltshire: New Code For Victims Of Crime
10 December 2013, 09:42 | Updated: 10 December 2013, 09:56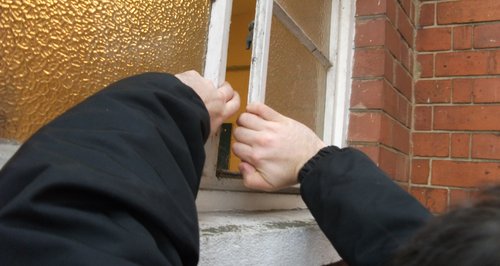 A new Victims' Code has come into force which covers the support victims should expect at every stage of the process from reporting a crime to post-trial support.
The code will allow victims the opportunity to read a Victim Personal Statement in court directly to offenders. Up to now judges have been able to read these statements privately but victims were not able to read them aloud.
Also for the first time, businesses, who are victims of 9.2 million crimes committed each year, will be able to have their say by writing an impact statement to explain to the court how a crime has affected them.
The new code sets out enhanced support for victims of the most serious crime, persistently targeted and vulnerable or intimidated victims. It also includes a section dedicated to the needs of children and young people, their parents and guardians.
Angus Macpherson, Police and Crime Commissioner (PCC) for Wiltshire and Swindon, said: ''Being a victim of crime can be distressing, and the journey through the criminal justice system, for both victims and witnesses, can be challenging.
''One of my key priorities as Commissioner is to put victims at the heart of that process and to improve services both to victims and witnesses.
''I am delighted that the Victims' Code comes into force today because it sets out victims' entitlements and makes clear that criminal justice agencies are legally required to meet their obligations.
''I have signed Victim Support's five pledges designed to ensure that victims come first and I shall be commissioning a range of victims' services.
''One of the local initiatives I set out in my Police and Crime Plan is the creation of a Victim Pathway, which will complement the national Victims' Code."
Detective Chief Inspector Deb Smith, Head of Volume Crime for Wiltshire Police, said: ''Wiltshire Police is committed to delivering an excellent quality of service to victims and witnesses of crime. The new Code will ensure that victims of crime receive the best possible service from Wiltshire Police and partner criminal justice agencies with support and a level of service that is tailored to their individual needs.
''The new Code has provided us with an excellent opportunity to review and refresh the way in which we deal with our crime victims and witnesses. We have already run some focus groups with victims of violent crime and we are driving forward suggested improvements identified through those consultation groups. ''The revised Code also caters for businesses who are victims of crime and provides an opportunity for businesses of all sizes to make an impact statement so that their voice is fully heard, as is the case with personal victims.''