Wiltshire Police Alliance With Neighbouring Forces To End
20 November 2018, 11:48 | Updated: 20 November 2018, 11:49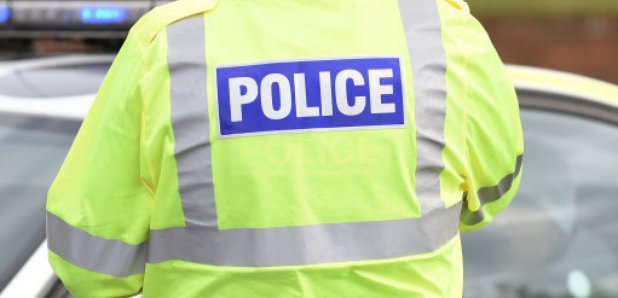 Wiltshire Police have confirmed their alliance with the Avon and Somerset and Gloucestershire forces is to come to an end.
The Tri Force was set up in 2014 so they could share firearms, dogs and roads policing units.
However after a review they have decided not to continue working together like this.
Angus Macpherson, Police and Crime Commissioner for Wiltshire and Swindon has given Heart the following statement:
"Some 18 months ago, we in Wiltshire, along with our Avon & Somerset and Gloucestershire colleagues, felt that the time had come to review how well the collaboration was working.
In April this year, Avon & Somerset gave notice that it intended to withdraw from the tri-force collaboration from April 2019 unless there was agreement on a revised structure. At this time, the three Commissioners and Chief Constables agreed that roads policing and dogs should revert to local control from April 2019.
The proposal in relation to armed response was that, in order to make the new structure work effectively, direction and control of armed response policing in Wiltshire must pass to the Chief Constable of Avon & Somerset.
I was unable to accept that proposal because it ran counter to my strong belief in local accountability.
I believe that if a firearms incident occurs in Wiltshire, it is right and proper that the Chief Constable of Wiltshire should be accountable to me; just as I am accountable to the people of Wiltshire and Swindon.
I have been briefed by the Force on what a Wiltshire specialist operations structure would look like, and how much it would cost.
To ensure operational resilience, we will need up to an additional 24 police officers at an estimated annual cost of £1.3m.
Although that is an extra cost, recruiting an additional 24 officers dedicated to Wiltshire Police will bring considerable benefits for the people I represent.
These additional posts demonstrate my commitment to increase frontline policing in Wiltshire and I will therefore increase our establishment by 24 officers.
These new officers will be responding to incidents and maintaining a high profile presence on our roads network.
Wiltshire firearms officers will continue to train at the excellent, jointly owned, Black Rock firearms training centre at Portishead. The three forces train together with a single, consistent approach to tactics and use of weapons, in line with the College of Policing training framework.
I am continuing to press the Home Office for a fairer police funding deal for the benefit of the people of Wiltshire and Swindon.
The Wiltshire Police area continues to have one of the lowest spends on police per head of population in the country. This is down to under-funding of the Force by successive governments. Despite this we are one of the safest places in the country with a force independently judged to be good."