Wiltshire Police Give World Cup Advice
12 June 2018, 12:26 | Updated: 12 June 2018, 12:44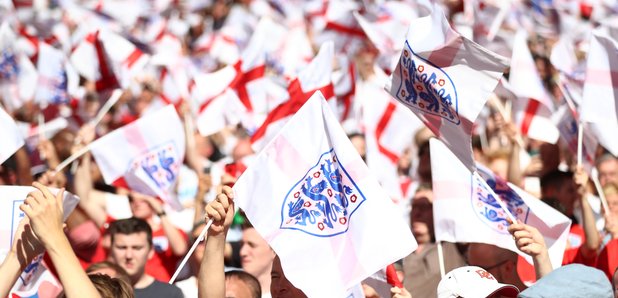 As the England team fly out to Russia for the World Cup, football fans back here are being told to behave
Wiltshire Police say they have an operation in place to deal with any potential problems that can come about with a large number of people drinking and watching football.
Inspector Martyn Sweett said: "We want everyone to enjoy the World Cup, but to also be mindful of their behaviour and to act responsibly. The vast majority of people are intent on enjoying the tournament, but with emotions running high and alcohol being consumed, it can lead to other issues such as drink-related disorder, hate-crime, or drink-driving. We are always prepared for events like the World Cup and have a plan in place, which may involve additional staff being deployed at certain times during the tournament when necessary."
If you are travelling to Russia to watch the World Cup, find all the help and advice here.
Wiltshire Police have also issued the following advice:

Drinking responsibly
When you're drunk, situations can quickly spiral out of control. We want you to enjoy the tournament, but please remember to recognise the signs of when it is time to slow down.

Drink driving
Any amount of alcohol can affect your ability to drive. If you are going out drinking remember to leave your car keys at home, and arrange your travel home beforehand.

Domestic abuse
Please call us on 101 to report concerns about domestic abuse. If you or someone else is in immediate danger please call 999 immediately.

Hate crime
You can report any incident where you or anyone else has been targeted because you or they are believed to be of a different race, religion/belief, sexual orientation, gender identity or disability.