Wiltshire Police Seize Designer Goods
30 May 2018, 08:57 | Updated: 30 May 2018, 09:03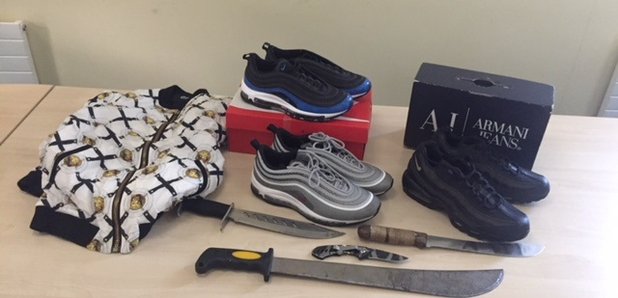 Wiltshire Police are using a new tactic to tackle county lines, by seizing proceeds of crime including designer goods.
There has been a rise in the number of children or vulnerable people being exploited and used as runners for drugs gangs based in major cities.
In exchange for their 'work' these runners are bribed with expensive gifts such as trainers or designer clothes. But all too often, these young people are not aware of the associated risks and serious penalties they could face if caught.
Detective Constable George Booth, of the North Dedicated Crime Team, said: ''It's sad, but often, we will see young people arrested, released under investigation while enquiries continue, and then continue to work as runners for county lines drugs gangs. Being arrested doesn't seem to have any effect on them. But when we seize their expensive trainers under the Proceeds of Crime Act, we are essentially taking away what they have 'worked for' and we hope it will have an impact. For some of these young people, these trainers or designer clothes can be seen as a status symbol, and so losing that is pretty difficult for them to deal with.
"We will always deal robustly with anyone involved in the supply of class A drugs in order to show gangs from out of town that they cannot view our county as a soft target to commit crime in. As part of this, any items believed to have been obtained through criminal activity, whether that is phones, clothing, jewellery or cash, will be seized by our team.''
All this week, police are raising awareness of county lines as part of a 'Beyond the Beat' campaign to highlight some of the hidden demands on modern day policing.