Wiltshire Police tackle cyber crime
10 September 2018, 14:16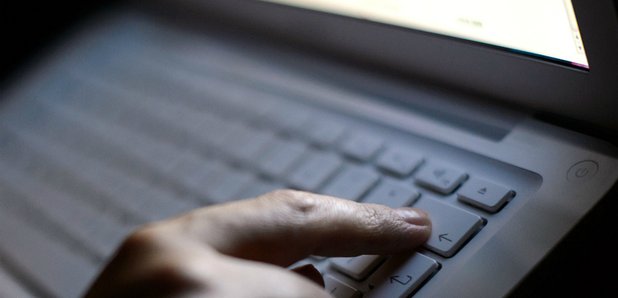 Wiltshire Police are highlighting the way they tackle cyber crime as part of a summer-long Beyond the Beat campaign.
Cyber crime is one of the fastest growing areas of crime and covers any offence where criminals use technology to break the law.
It is usually divided into two categories:
• Cyber-enabled crime – traditional crimes committed using the internet such as theft, harassment, fraud, identity theft, selling stolen goods and drug dealing.
• Cyber-dependent crime – online crimes where a digital system is the target. These include attacks on computer systems to disrupt IT infrastructures, such as hacking or malware.
Wiltshire Police have recently launched a Digital Investigations and Intelligence Unit (DIIU) which is a dedicated team tasked with tackling this particular type of crime, as well as providing expert advice for police officers and staff on investigations which may have a digital or cyber element.
This unit is headed up by Detective Inspector Gemma Vinton, who said it was important modern policing was at the forefront of technology and expertise to keep up with cyber criminals: "The internet has been such a force for good for modern society, but it also provides new opportunities for criminality.
"These criminals are growing more and more sophisticated and we, as the police, need to make sure we are not left behind. We need to make sure we are as computer-literate and tech-savvy as those who are out there trying to cause harm or take advantage.
"We are all vulnerable online and anything we can do to protect people, or at least make sure they educated to protect themselves, has to be a positive thing."
Chief Constable Kier Pritchard said: "Our Beyond the Beat campaign has been a fantastic opportunity to showcase the huge range of work which goes on behind the scenes at Wiltshire Police.
"Cyber crime is the perfect example of a strand of criminality which 30 years ago was almost unheard of, but yet now takes up so much of our time, energy and expertise.
"This is complex and important work and I know those involved in our new Digital Investigations and Intelligence Unit have the skills and technology to make a real difference in combating this type of crime.
"It is everyone's responsibility to educate ourselves about the dangers lurking online and make sure we are doing everything we can to protect ourselves. Hopefully this week will give you all plenty of opportunities to learn tips and advice on how you can help us keep you safe."
Find out more about Cyber Crime here.