Wiltshire: Project Aims To Cut Child Tooth Decay
31 March 2015, 15:34 | Updated: 31 March 2015, 15:40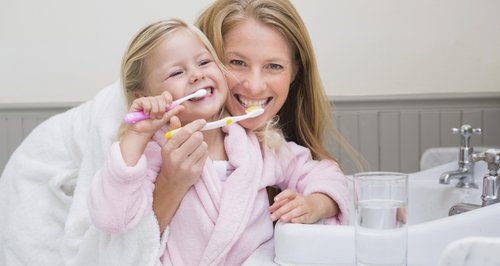 Wiltshire parents are getting some help to look after their children's teeth.
The Great Western Hospitals Foundation NHS Trust has started the Big Project for Little Teeth, to try and cut tooth decay in children under five over the next five years.
The Trust's Chippenham-based Oral Health Promotion Team will be going around to community groups across Wiltshire to speak with parents about the importance of their child's dental hygiene.
Tooth decay in Wiltshire children is rising with around 500 under-fives being admitted into hospital every year to have teeth removed under general anaesthetic.
Sue Dunne, Oral Health Promoter, said: "People often think that children don't need to start brushing until they've got a full set of baby teeth but parents should really be cleaning their child's mouth from an early age.
"If babies become familiar with oral hygiene they will grow up with an awareness of their own dental health, which will then stay with them for life.
"Since the project launched we have already visited mother and toddler groups, post natal groups as well as open days at children's centres. The sessions we run involve providing parents with the information they need and answering any questions they have."
They have put together a special YouTube video to explain what they are doing.