Zizzi in Salisbury handed back to owners
19 September 2018, 15:52 | Updated: 19 September 2018, 16:09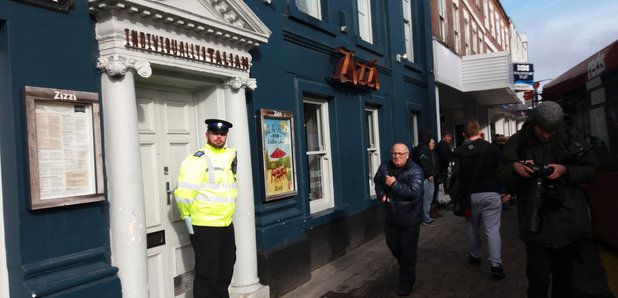 The restaurant at the centre of the Salisbury nerve agent attack has been handed back to its owners.
Decontamination work has now finished at Zizzi.
Sergei and Yulia Skripal had eaten dinner there on the day they fell ill back in March.
A Defra statement said:
''Following extensive and meticulous clean-up work carried out by specialist military teams, Defra has given Zizzi Salisbury the all clear. The site has now been handed over to Wiltshire Council, who have in turn passed it back to the owners to begin refurbishment.
''Our number one priority is making all sites in south Wiltshire safe and our highly precautionary approach means residents and visitors can be fully confident that the restaurant is clean and can soon return to normal.''
Alistair Cunningham, chair of the South Wiltshire Recovery Coordinating Group, said:

''This is very positive news for Salisbury and will contribute significantly to the city in its recovery.

''Zizzi is the final city centre site to be handed back following the clean-up by specialist teams. Salisbury is getting back to normal even though this continues to be an unprecedented situation.

''We're delighted that this popular restaurant has been handed back to its owners. The local community has not been deterred and has shown remarkable resilience over the past few months.''