Zizzi restaurant to reopen in Salisbury
27 September 2018, 13:25 | Updated: 27 September 2018, 13:27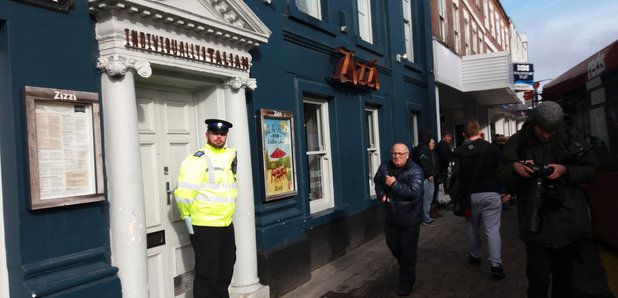 It has been confirmed the Zizzi restaurant in Salisbury will reopen before Christmas.
The restaurant has been given a clean bill of health following extensive cleaning and testing by specialist teams.
It's where Sergei and Yulia Skripal went to eat before falling ill after being poisoned with a nerve agent in March.
Rez Ghodse, head of operations for Zizzi Salisbury, said: "We are so pleased that our restaurant has been handed back to us and we can't wait to reopen it to the public soon. It's been a difficult few months for all of us in Salisbury and we thank both our teams and customers for their patience. We are now focused on refurbishing the restaurant in the coming weeks so that it reopens looking better than ever.
"While we can't confirm a date for reopening just yet, myself and the team look forward to welcoming our Salisbury customers back into the restaurant before Christmas."
Alistair Cunningham, chair of the South Wiltshire Recovery Coordinating Group, said: "We're delighted that this popular restaurant has been handed back to its owners. This is a real milestone as Zizzi is the final site in the city centre to be handed back following the clean-up by specialist teams.
"This is really welcome news for Salisbury and marks the return to normal. We recognise there is still work to be done to increase visitor confidence and to continue to support local traders and businesses. We are working with local and national agencies to implement a programme of events and initiatives to promote Salisbury and Amesbury and to encourage shoppers, visitors and tourists."