Zizzi to reopen in Salisbury
5 November 2018, 09:38 | Updated: 5 November 2018, 09:43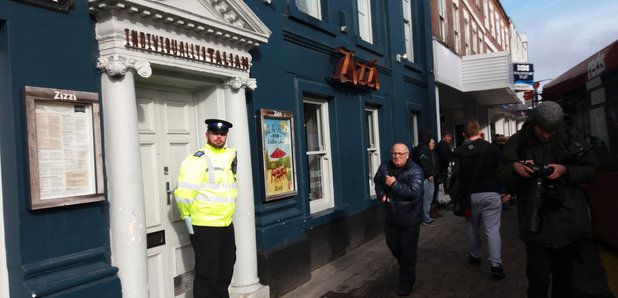 Eight months after being forced to close, the Zizzi restaurant in Salisbury will reopen on Tuesday.
Sergei Skripal and his daughter Yulia had a meal there before they fell ill, after being poisoned by a nerve agent.
The restaurant, which has been given a clean bill of health by the DEFRA, has been fully refurbished and Zizzi is inviting the local community to come together for a special opening day event.
Phil Boyd, Zizzi Operations Director says: "We're excited that Zizzi is reopening to the people of Salisbury and we're looking forward to welcoming customers back to enjoy the new-look restaurant and our new Autumn menu. "It's been a difficult few months for the city, so we wanted to take this opportunity to show our support for this brilliant community. "That's why we're inviting local people to join us for an exclusive meal where customers will pay what they feel their food is worth and support incredible local initiatives in the process."
Alistair Cunningham, Chair of the South Wiltshire Recovery Coordinating Group says: "We are so pleased Zizzi is reopening in time for the build up to Christmas. For Salisbury it is a significant step forward and shows the city centre has returned to normal and has moved on from the events of this year.
"Work continues to restore visitor confidence and provide support to local traders and businesses. The reopening of Zizzi is at the start of a programme of events and initiatives to promote Christmas in Salisbury and encourage shoppers, visitors and tourists to come to the city and enjoy all it has to offer."
Joe Pegg, Zizzi Salisbury Restaurant Manager adds: "It's been a tough few months for everyone affected by March's events and I personally can't wait to open the doors and welcome the local community back into the restaurant to enjoy great food and good times with loved ones. "We look forward to working on exciting partnerships and events in the coming months for both locals and visitors to Salisbury."
Zizzi Salisbury seats 146 and employs 24 local people.