Making Some Noise for Wiltshire Sight
6 October 2017, 00:00 | Updated: 6 October 2017, 09:47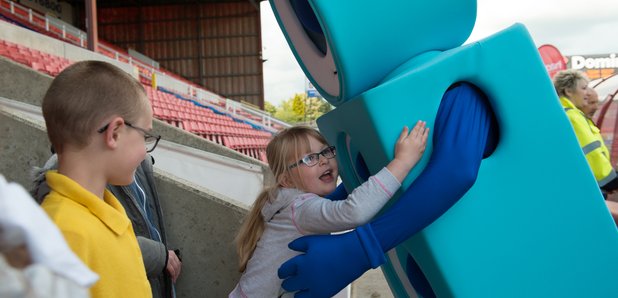 You've fundraised, donated and even abseiled for Global's Make Some Noise this year! Here are photos of all the brilliant events that you've taken part in!
MAKE SOME NOISE for WILTSHIRE SIGHT 2017
This year Heart's charity, Global's Make Some Noise is proud to support Wiltshire Sight.
They are an independent charity supporting people living with sight loss in Wiltshire and Swindon. Wiltshire Sight assist more than 2,500 people of all ages, as well as their families and carers and offer info, advice and guidance, as well as giving people practical and emotional support to help them in their daily lives.
We've held some incredible events throughout the year and have received amazing donations that will directly help people of all ages with sight loss across Wiltshire, helping them live active lives and achieve their full potential.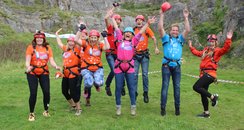 Abseiling 140ft? Easy!
Swindon Town hosted our charity football match, fair to say it was a huge success!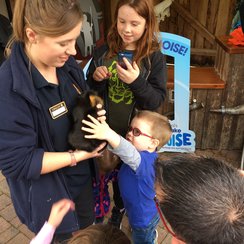 Eoin from Wiltshire Sight loved the guinea pigs at Longleat!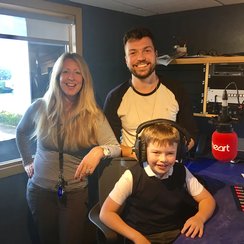 George, who's 9 and supported by Wiltshire Sight joined Ben and Mel for a chat, what a lad!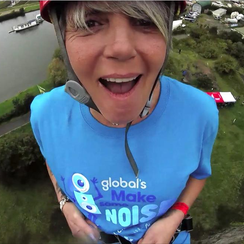 Penny definitely found going Over The Edge a challenge but raised a lot of money for Make Some Noise!
100% OF DONATIONS GO TO MAKE SOME NOISE