Ben & Mel's Christmas Stick or Twist
30 November 2018, 10:53 | Updated: 11 December 2018, 14:22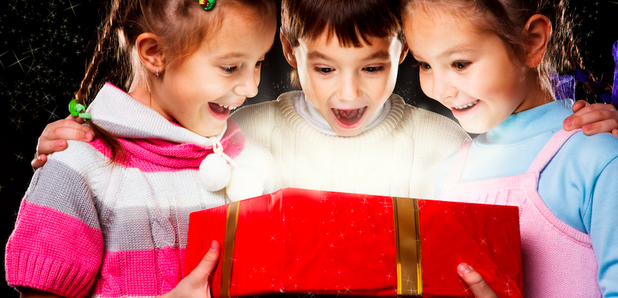 We're getting ready for the big day by giving you the chance to win amazing prizes with Ben & Mel on Heart Breakfast
Everyone who's picked to play wins a prize! You're then given the opportunity to trade in that prize for a spin of Christmas Prize wheel. You could win something truly amazing like a Amazon Kindle Fire 7 or something not so brilliant, including Christmas cards, a whoopee cushion and deodorant gift sets!
The prize wheel will be updated over the competition with more prizes to be confirmed on the show, so for the best chance to win you need to listen to Heart Breakfast with Ben & Mel every week day until Christmas.
Star prizes Include...
A pizza party delivered to your home (8 PIIZZAS) from Fratellos Swindon
A package of kids toys thanks to online packaging supplies
Pet Gift Package thanks to Pet Shed
Not so star prizes include...
A Lynx Africa gift set
A box of Christmas cards
A mini Christmas pudding
Prank scratch cards
A car sticker
A Royal Wedding commemorative plate with Ed Sheeran's face on it
For the chance to win, listen to Ben & Mel on Heart Breakfast from Monday 3rd December 2018 and if you are picked to play you'll be able to stick with your original prize or trade it in for a twist of the prize wheel!
The longer you listen the more chances you have to win! Listen each weekday morning.