Meet Mel Everett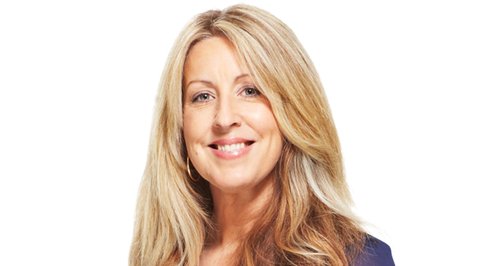 She's one half of Heart Breakfast, so what's her biggest dream and find out how much she loves Star Wars!
So Mel, tell us five quirky facts about you…
1. I bought my first VW camper when I was 22
2. Vince Vaughan once took me to a party in the Hollywood Hills then left me there
3. I still live with my mum and dad
4. I know lots about power tools
5. I love yoga
A-Z of Mel Everatt
ADORE… What can't you live without?
Family and friends
BODY…What physical attribute would you most like to change?
Never tell people about your flaws or your hairy knuckles.
CHILL OUT…What do you do to get away from it all?
Jump in my campervan.
DREAM … Your last dream?
I have a re occurring dream that I am on air and none of the equipment works - freaks me out!
EXCEL... something you are great at?
Driving (watch out Stig!)


FAMOUS… The most famous celeb you've met?
I used to do red carpet events in the late 90's and the noughties so met a few but Elton John really made me laugh and Madonna looked and smelt amazing.


GEEK… Favorite bit of tech.
I love my cars, although drive an old Merc…
HOLIDAY… What's your favourite destination?
I love France, easy to get to, great snowboarding in the winter, weekend city breaks to Paris and you can't beat Provence in the summer.


IRRITATE… What's your most annoying habit?
There's too many to mention.


JOKER…Which presenter is the practical joker of the team?
Umm Ben?
KNOCK KNOCK… Your favourite joke?
Knock knock who's there? Europe
Europe who?
No your a poo (hours of fun)


LOVE LIFE… Are you attached or looking?
Attached 


MOVIES… Favourite film?
Definitely Mary Poppins but I am a massive massive Star Wars fan, I even named my son Obi!
NEVER…What would you absolutely refuse to do?
Jump out of a plane....why do people event want to do that? I'm sweating thinking about it!

 No thank you!
OFF WORK…What do you do in your spare time?
See family, see friends, listen to music, go camping and walk my dog, I love being outdoors.
PROUD MOMENTS …What are you most proud of?
My kids
QUITE ANNOYING… What habits irritate you in other people?
Being rude and not being kind to each other.
REWIND… Where did you spend your childhood?
Cambridge, Cape-Town and Cumbria. I think my parents liked places that began with C.
SURPRISING… Tell us something about yourself that no one else knows.
I can go back into a crab from standing.
TEAM …Pick another presenter and describe him or her in three words?
Ben: beautiful, funny and charming ( I will take a cheque Ben)
UPLIFTING…What instantly makes you happy?
Music
VOCAL…. Who is your favourite artist?
Love so many but I adore Dave Grohl and he was probably the best artist I have ever seen live.
WILTSHIRE… your favourite place to visit?
One of my mates lives near Longleat and I love going there for walks trying to avoid the lions!
X-RAY…Any broken bones?
No but I am covered in scars.
YOUNGER DAYS… What's your earliest childhood memory?
Camping trips in the Lake District and family parties in London.
ZOO…. If you were an animal, which one would you be?
Seriously struggling with this question! A monkey because I am a bit cheeky.