10 Unexpected Places You'll Spot Stonehenge
With recreations, celebrity visits and film cameos, it's not just the people of Wiltshire that love Stonehenge!
Spongebob Squarepants comes out of the water and visits the real world in his latest blockbuster; he even stops by Stonehenge to see what theall the fuss is about!
Stonehenge is one our favourite landmarks and it keeps proving that it's loved by the rest of the world!
So, we want to celebrate all the weird and wonderful places that it's popped up..
1. Spongebob loves Stonehenge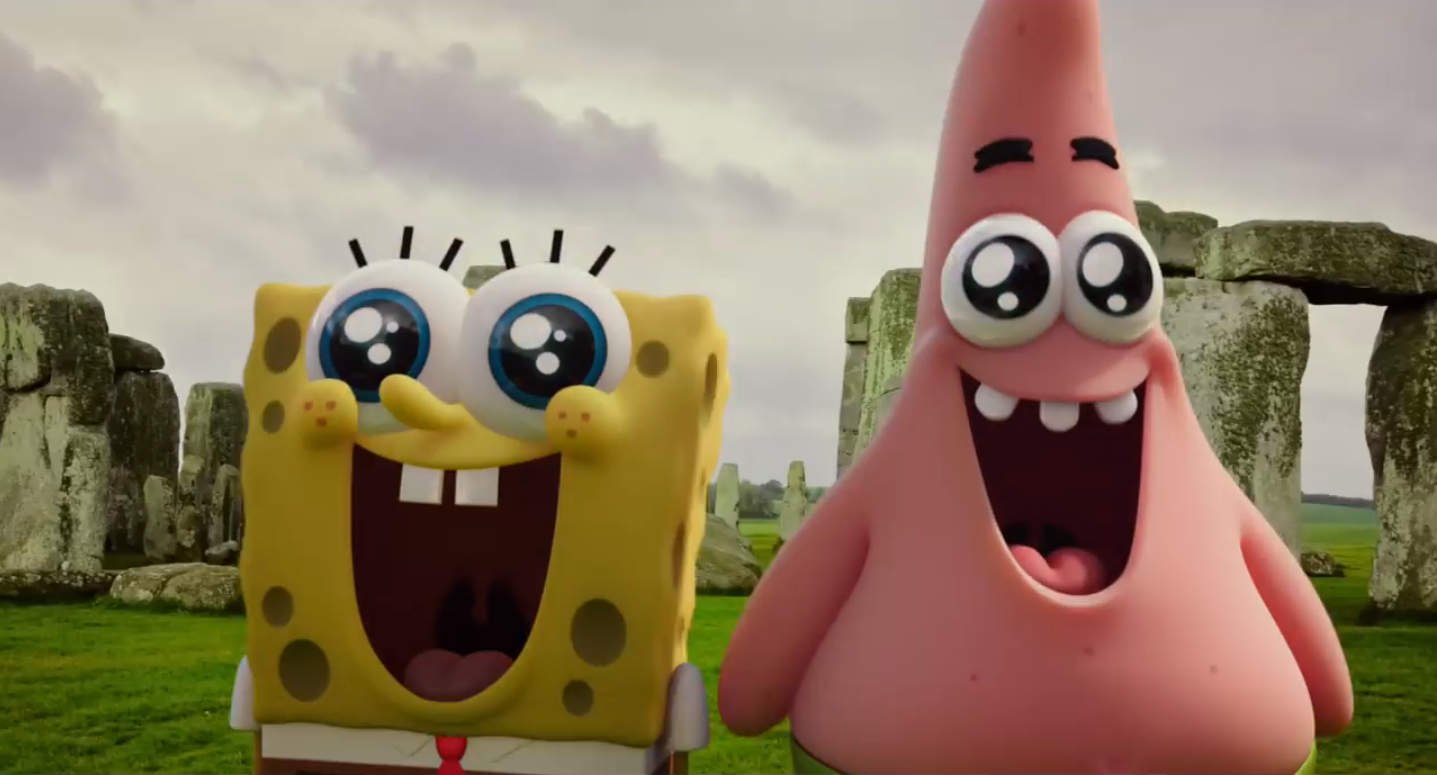 Photo credit: Nickelodeon/Paramount © 2015
The most recent appearance is in Spongebob Squarepants: The Movie – Sponge Out Of Water.
Go and catch Spongebob in cinemas now!
2. Stonehenge on Mars?
While at @EH_Stonehenge yesterday I decided to send a message to the cosmos. #GYATM (Photo by James O.Davies) pic.twitter.com/ra5Y2OsSPB

— Buzz Aldrin (@TheRealBuzz) March 16, 2015
Buzz Aldrin sends a message to Mars from Stonehenge.
3. Dr. Who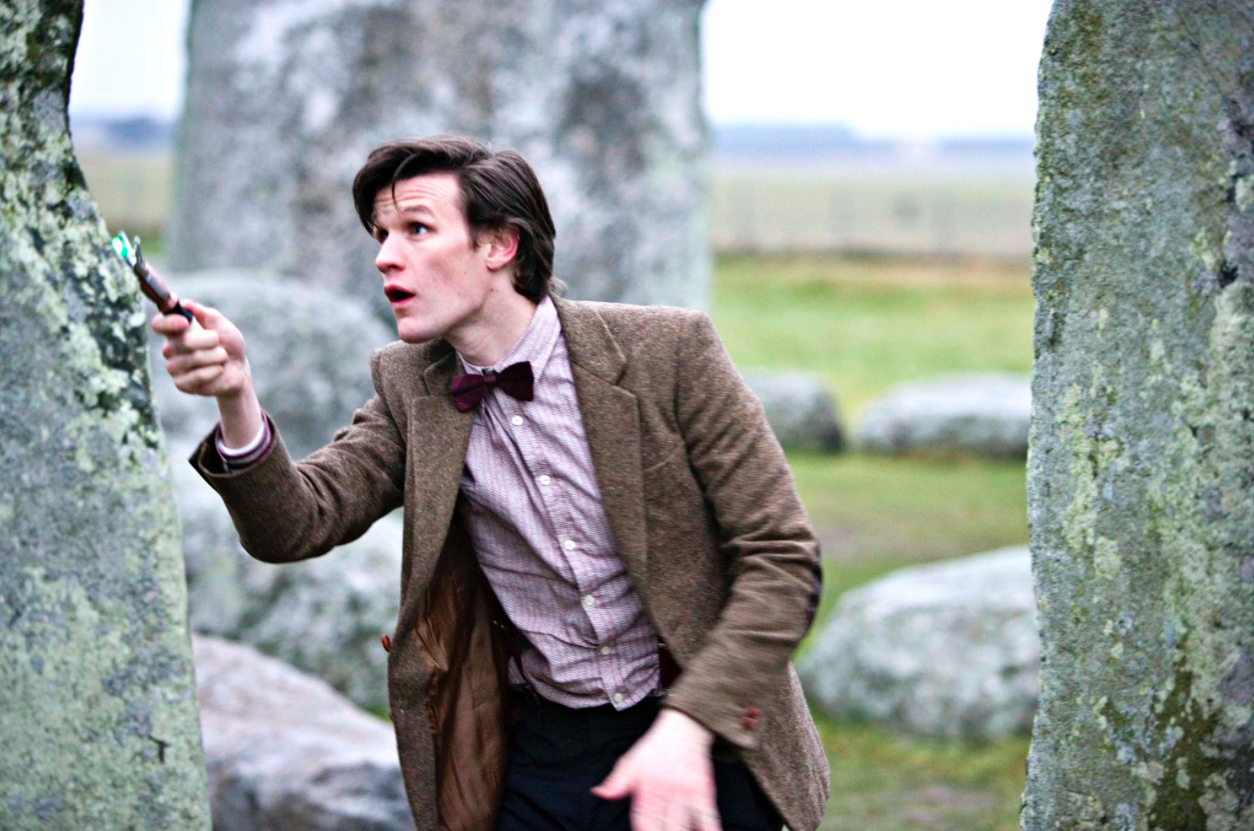 Photo credit: BBC © 2010
If it's on the Doctor's radar, it's obviously a place of interest!
4. The Croods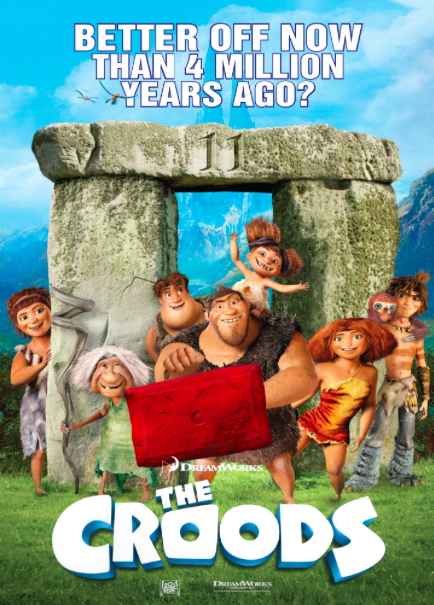 Photo credit: Dreamworks © 2013
The Croods couldn't resist being part of the Stonehenge crew. They even made a monument at Stonehenge when the film was released!
5. Stone-cold-henge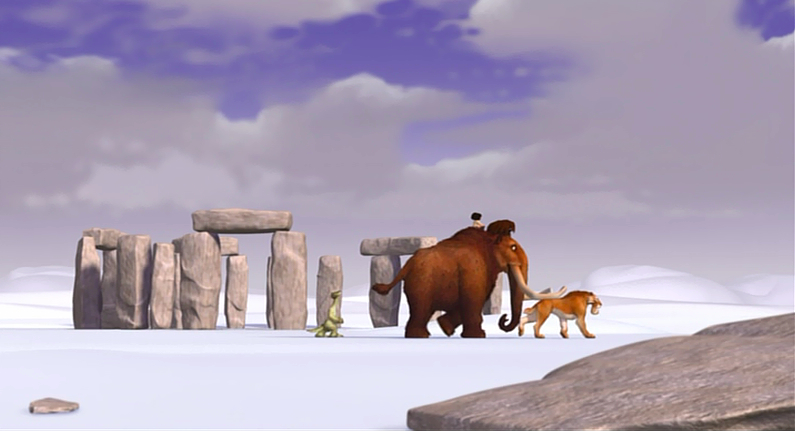 Photo credit: Blue Sky/20th Century Fox © 2002
Although it may not be geographically correct, Ice Age wanted to include Stonehenge somewhere!
6. Banksy at Glastonbury 2007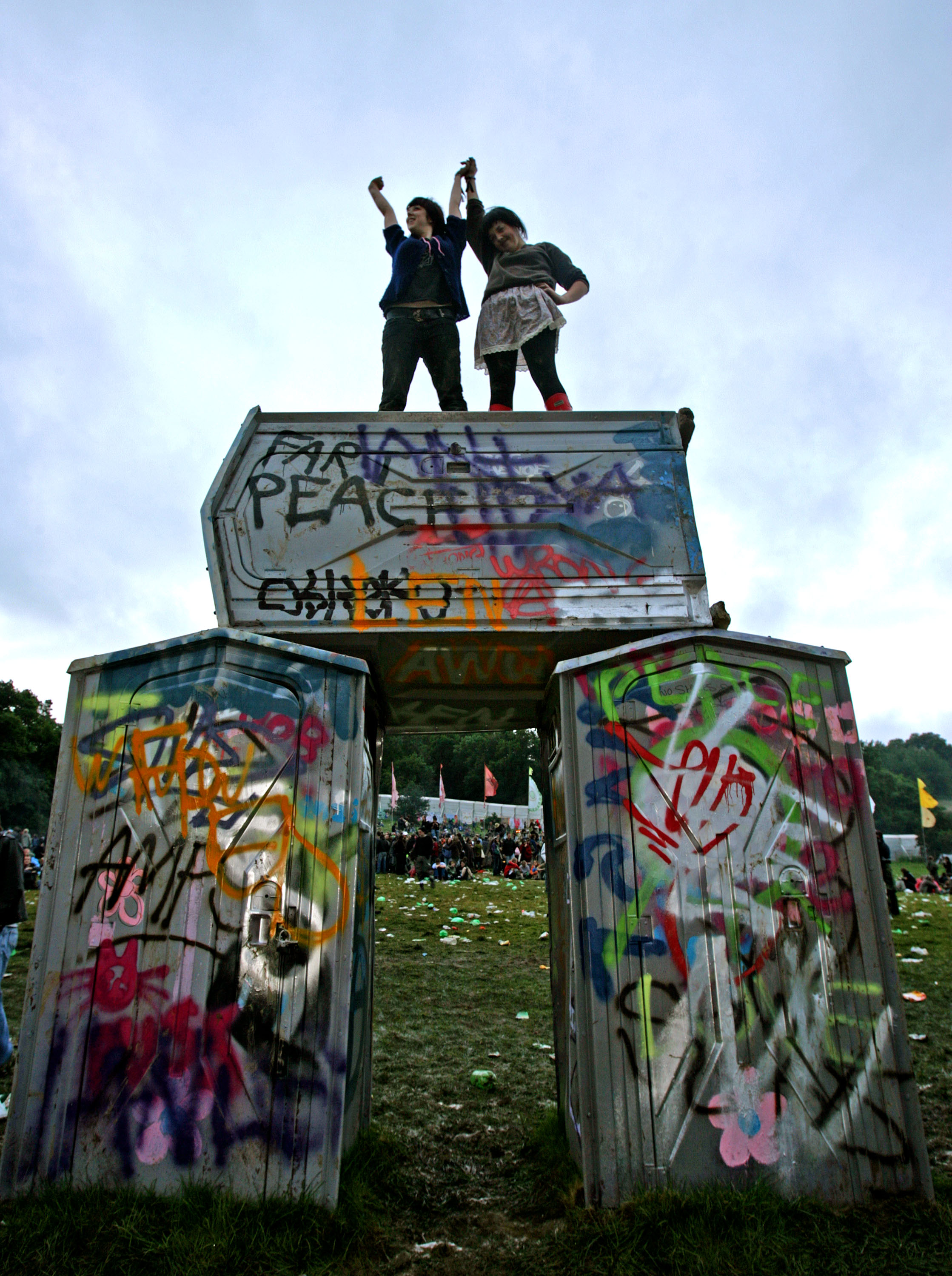 Photo credit: Anthony Devlin/PA
Banksy builds his own twist on Stonehenge at Glastonbury in 2007. The festival is now the largest music festival in Europe, so a reference to Stonehenge is a great thing for the landmark!
7. London 2012 Olympics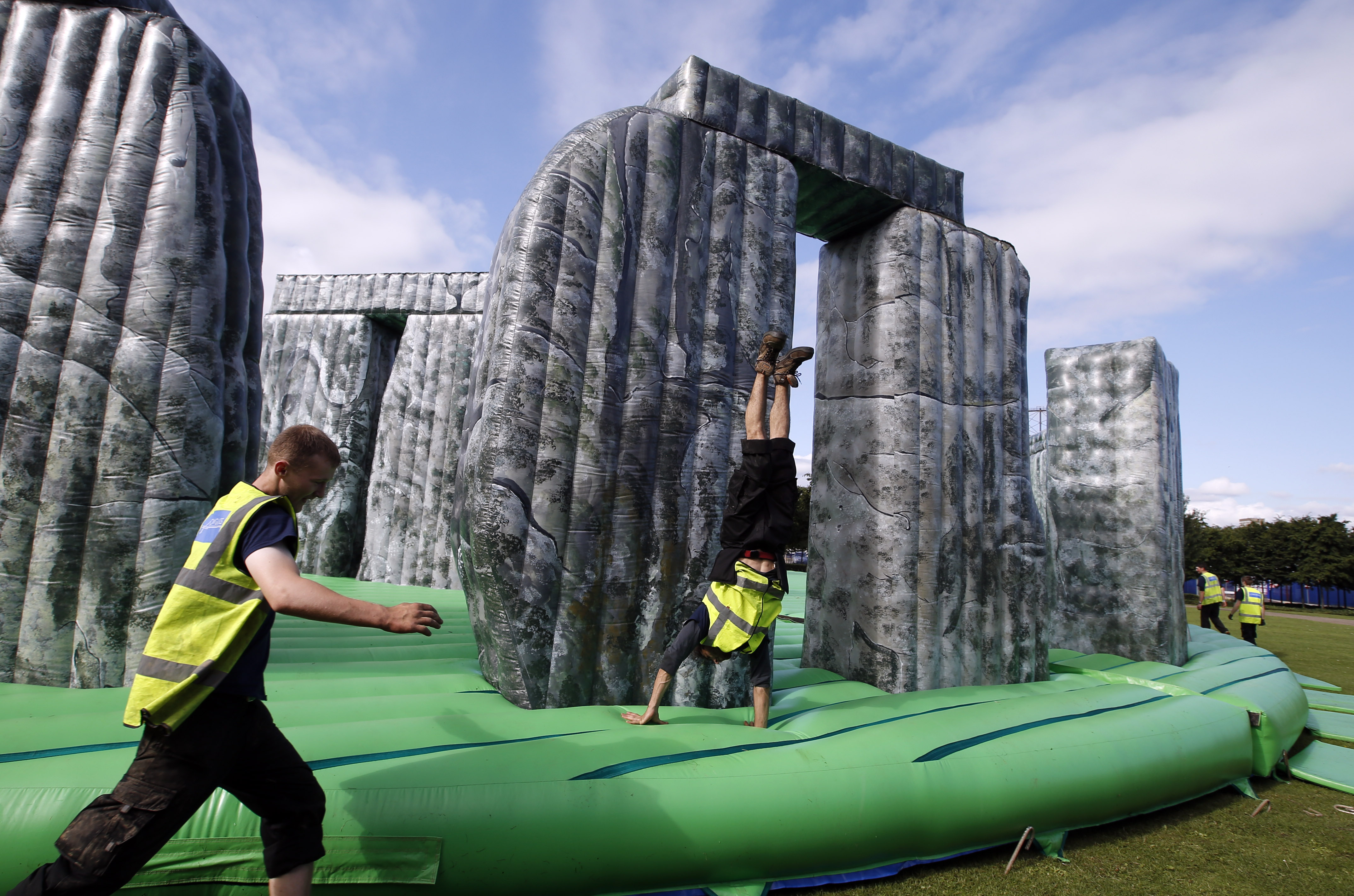 Photo credit: Jae C. Hong/AP/PA
The London 2012 Olympic games was an incredible event that celebrated all the brilliant things in Britain. We can't argue that they think Stonehenge makes the cut!
8. On the Whitehouse's holiday plans!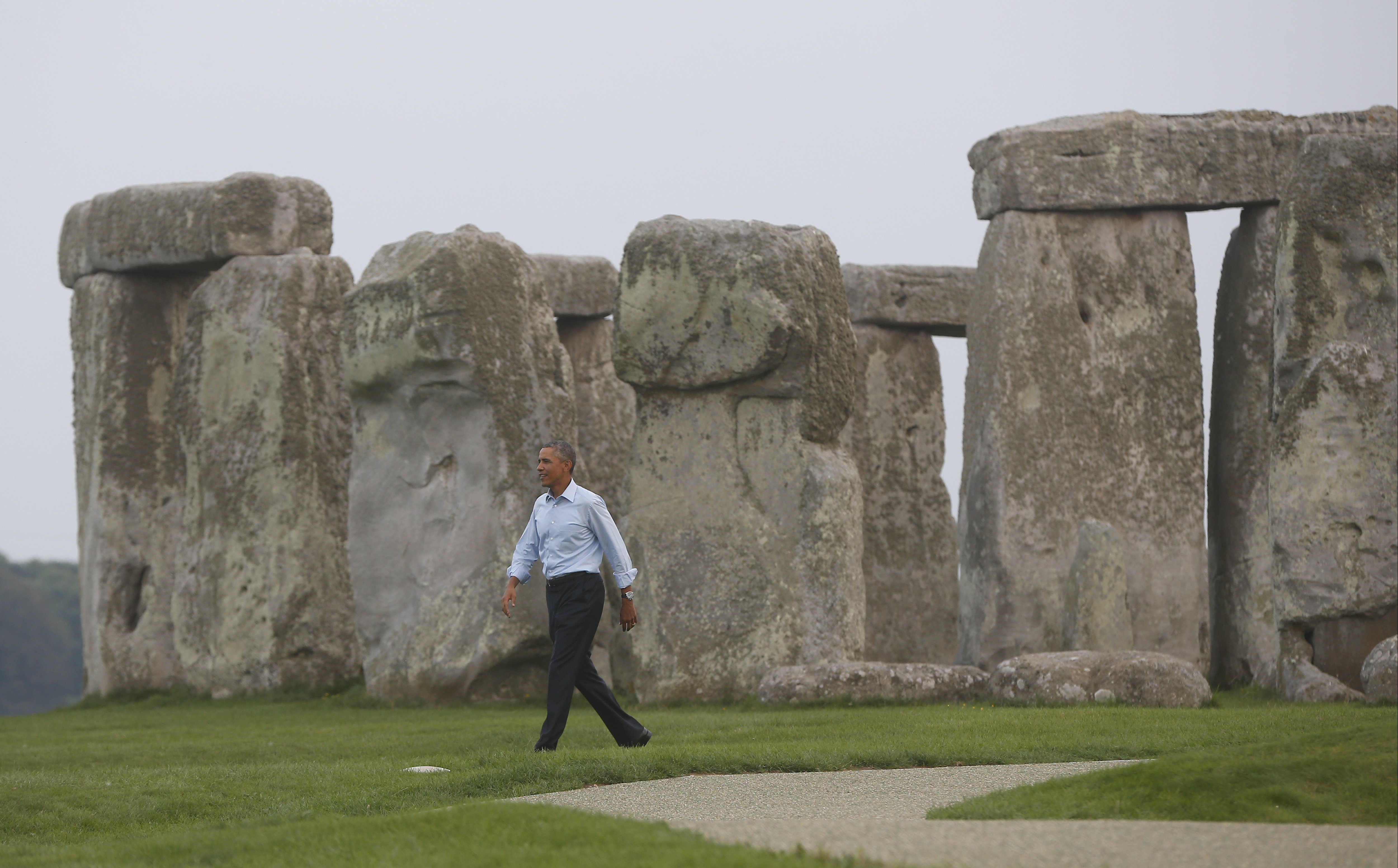 Photo credit: Press Association
Who knew that Obama would think Stonehenge is cool? We couldn't agree more, Barack!
9. Celebrities love a bit of Stonehenge!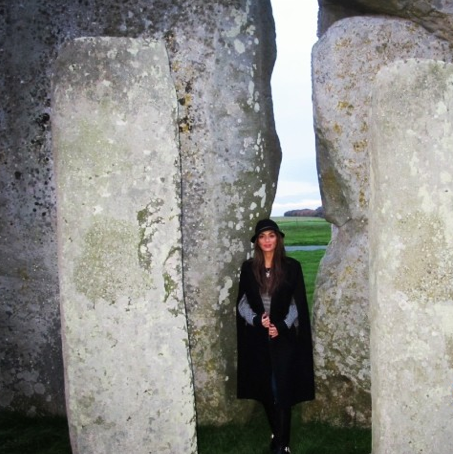 Photo credit: Instagram @nicolesherzy
Even Nicole Sherzinger couldn't resist letting her fans know on Instagram that she stopped to have a look!
10. Even people in the States want their own Stonehenge!
In the middle of Rock Lake, Wisconsin, lies "Icehenge" - a massive ice sculpture resembling England's Stonehenge. pic.twitter.com/99zGqaGL6d

— Erwin Thie (@ErwinThie) February 13, 2015
How cool is that? Not as cool as the real one though!