Avengers: Age of Ultron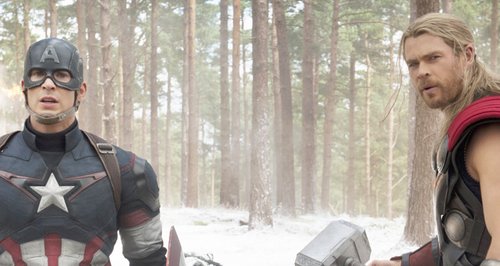 The Marvel superheroes are back in another high-octane, world-saving adventure.
Captain America, Iron Man, The Incredible Hulk, Thor, Black Widow and Hawk-Eye are BACK for another adventure in the sequel to the hugely successful 'Avengers' movie.

This time round, Marvel's superhero gang are put to the ultimate test when Iron Man, aka Tony Stark, accidentally unleashes the villainous Ultra.
The whole team will need to use all their skills to battle their biggest ever threat, plus two dastardly twins with incredible powers.
With a dash of romance, an unexpected plot twist and more fight sequences that you can shake a stick at, this is one movie not to be missed this Christmas.
Watch it from Boxing Day on Sky Movies.
Discover more about Avengers: Age of Ultron on Sky Movies
Discover more about all of Sky's great new shows
Avengers: Age of Ultron © 2015 Marvel