Penguins of Madagascar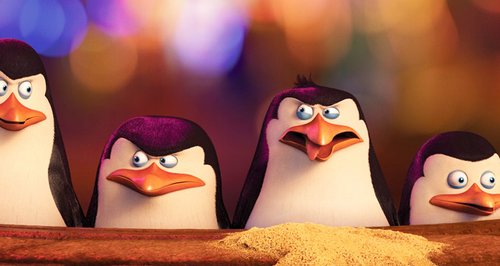 A group of covert penguins go on a mission to save the world in this cute family film.
Super spy teams aren't born…they're hatched! Following on from the 'Madagascar' movies, this brilliant family comedy follows Skipper, Kowalski, Rico and Private as they save the world.

The quartet partner up with undercover organisation, The North Wind, led by handsome and husky Agent Classified (we could tell you his name, but then...you know).
Together they must stop the villainous Dr. Octavious Brine from unleashing terror on the world.
Catch the hilarious covert bird action on Sky Movies.
Discover more about Penguins of Madagascar on Sky Movies
Discover more about all of Sky's great new shows.
Penguins of Madagascar © 2015 DreamWorks Animation LLC. All Rights Reserved.