Aquarius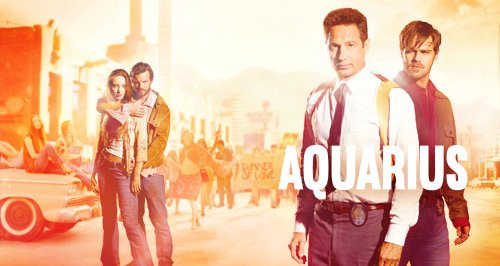 Step back to the days of free love and long hair in this new crime drama from Sky Atlantic
Aquarius is set in 1967 Los Angeles when long hair, cheap drugs, rising crime, protests, free love, police brutality, Black Power and the Vietnam War were radically remaking the world previously free from fascism.



The series starts on Sky Atlantic on Tuesday 11th August.
Golden Globe winner David Duchovny (Californication, The X Files) plays Sam Hodiak a decorated WW II veteran and homicide detective who barely recognizes the city he's now policing.
When 16 year old Emma played by Emma Dumon (Salvation, Bunheads) goes missing in a sea of hippies, Hodiak agrees to find her but faces only hostility, distrust and silence. He enlists the help of Brian Shafe (Grey Damon: True Blood, Friday Night Lights), a young, idealistic undercover vice cop who's been allowed to grow his hair out – to infiltrate this new counterculture and find Emma.

The generational conflict between Hodiak and Shafe is immediate and heated, yet both are dedicated officers and soon realise the urgency to bring Emma home when they discover she's joined a small but growing band of drifters under the sway of a career criminal called Charles Manson (Gethin Anthony, Game of Thrones) who now dreams of being a rock star.
Discover more about Aquarius on Sky Atlantic
Discover more about all Sky's great new shows