Arrow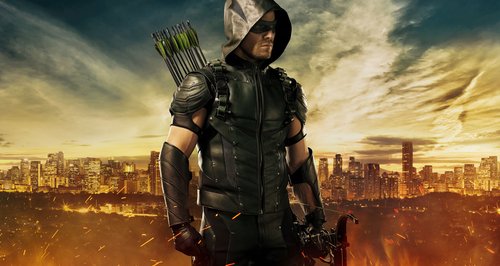 New villains emerge in Starling City.
Season four of hit superhero drama Arrow, starring Stephen Amell, shoots back on to screens.
The series has reinvented the DC superheroes character Green Arrow for a modern audience and has proved a huge hit. Its many fans are sure to be on the edge of their seats for this new instalment of the story.

After suffering unimaginable ordeals while marooned for five years on a remote island, billionaire Oliver Queen (Stephen Amell) returns home with a mysterious agenda and lethal set of new skills.
Determined to right the wrongs his father committed while amassing the Queen family fortune, Oliver has sworn to bring justice upon the rich and powerful who have corrupted his city.
Discover more about Arrow on Sky 1 here
Discover more about all of Sky's great new shows.