Big Cats: An Amazing Animal Family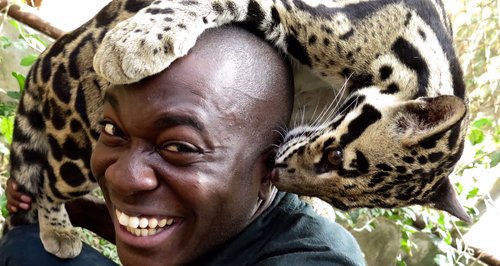 Discover more about some of the world's fiercest predators with this stunning documentary coming soon to Sky 1.
The hidden world of big cats will be uncovered in a brand new two-part documentary on Sky 1, with cameras getting within a whisker of some of the world's most magnificent predators.

Biologist Patrick Ayree takes us on a journey through time, to retrace the cat family's astonishing rise to power through the twists and turns of its family tree. Traveling to wild locations in the Americas, Africa and Asia, he gets eye to eye with some of the planet's most beautiful felines.

Over 11 million years he reveals amazing stories of how each of the world's cat species came to be. Through intimate cat encounters, sumptuous wildlife photography, studio shoots, field demos and light touch CGI - we show how different key members of this family evolved superpowers and adaptations to thrive in some of the planet's wildest landscapes.

Cats are the most successful family of predators on Earth. They come in all shapes, colours and sizes, from the majestic Tiger, to the agile little Ocelot. There are 37 different species of cat on Earth. They rule the jungles, mountains, deserts, poles and grasslands. They can jump higher, run faster, hear sharper and climb better than any other group on earth. But it wasn't always this way….
Discover more about Big Cats - An Amazing Animal Family on Sky1
Discover more about all of Sky's great new shows.