Big Hero 6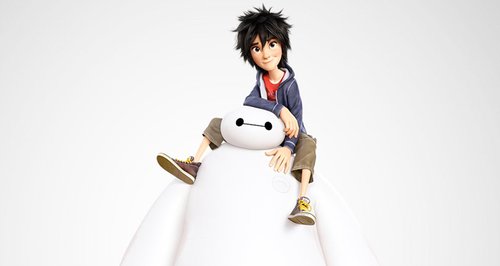 A young man and his robot are the stars of this Disney adventure comedy.
The Disney team behind 'Frozen' and 'Wreck-It Ralph' have done it again with 'Big Hero 6' – an action-packed super hero adventure comedy for the whole family.

The film charts the special bond that develops between Baymax, a plus-sized inflatable robot, and computer prodigy Hiro Hamanda.
When a devastating event happens in Hiro's home town of San Fransokyo, he must team with Baymax and his human friends Go Go Tomago, Neatnik Wasabi, Honey Lemon and Fanboy Fred to form a high-tech band of super heroes called 'Big Hero 6'.
Find out what happens to the gang of wannabe heroes on Christmas Day on Sky Movies.
Discover more about Big Hero 6 on Sky Movies
Discover more about all of Sky's great new shows
Big Hero 6 © 2014 Disney Enterprises, Inc. All Rights Reserved