Blue Bloods: Season 6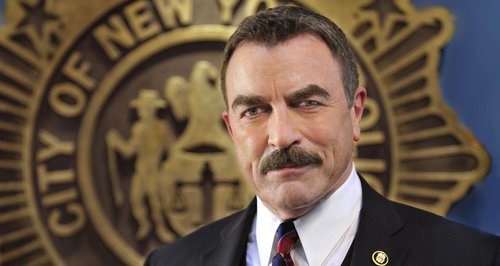 Catch the new season of the drama about a multi-generational family of cops dedicated to New York City law enforcement.
On Sky Atlantic on Wednesdays at 9pm, Season 6 of Blue Bloods stars Tom Selleck as Frank Reagan, the New York City Police Commissioner who heads both the police force and the Reagan brood.



He runs his department as diplomatically as he runs his family, even when dealing with the politics that plagued his unapologetically bold father, Henry (Len Cariou), during his stint as Chief.

A source of pride and concern for Frank is his eldest son Danny (Donnie Wahlberg), a seasoned detective, family man, and Iraq War vet who on occasion uses dubious tactics to solve cases.

The sole Reagan woman in the family, Erin (Bridget Moynahan), is a New York Assistant DA and newly-single parent, who also serves as the legal compass for her siblings and father.
Jamie (Will Estes) is the youngest Reagan, fresh out of Harvard Law and the family's golden boy; however, unable to deny the family tradition, Jamie decided to give up a lucrative future in law and is now a newly-minted cop.
Jamie's life takes an abrupt turn when he's asked to become part of a clandestine police investigation even his father knows nothing about, and one that could impact the family's legacy.
Discover more about Blue Bloods on Sky Atlantic

Discover more about all of Sky's great new shows.