Fungus the Bogeyman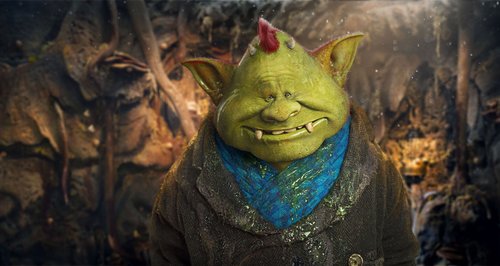 The classic family story is being transformed for TV this Christmas.
Raymond Briggs' classic family story 'Fungus the Bogeyman' will be one of the highlights on Sky 1 this Christmas, with award-winning actor Timothy Spall in the leading role.

The three-part series follows darkness-dwelling Fungus, his wife Mildew and his son Mould, who are exiled from their underground life and forced to live with the 'Dry Cleaners'…basically humans who are much drier and cleaner than Fungus!
Imaginarium Studios in partnership with Double Negative bring Fungus to life as you've never seen him before and the show's combination of animation and live action is guaranteed to deliver a joyous treat to family audiences this Christmas, as Fungus and his son learn that scaring people might not be all it's cracked up to be.
The brilliant supporting cast includes BAFTA-winning actress and comedian Victoria Wood, Keeley Hawes, Marc Warren, Paul Kaye, Joanna Scanlan and Andy Serkis as the narrator.
Discover more about Fungus the Bogeyman on Sky 1

Discover more about all of Sky's great new shows.