DC's Legends of Tomorrow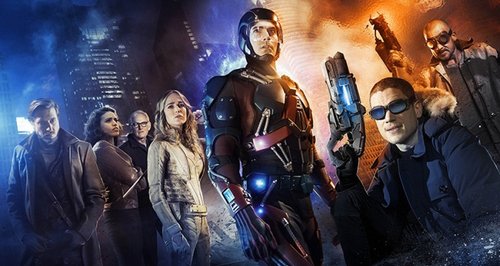 You'll be wanting to stay in to catch this addictive superhero team-up like no other!
From the makers of Supergirl, Arrow and The Flash, DC's Legends of Tomorrow brings the likes of Wentworth Miller's star quality to your screens in a gripping comic character story.

Having seen a frightening future, time-travelling rogue Rip Hunter (Arthur Daryill, Dr Who) must pull together a disparate group of heroes and villains to save the world from the unstoppable threat posted by immortal tyrant Vandal Savage. With not only the planet but the whole of time in danger, iconic DC comic characters assemble to save the day.
These include: Firestorm (Victor Garber), The Atom (Brandon Routh), White Canary (Caity Lotz), Hawkgirl (Ciara Renee), Captain Cold (Wentworth Miller) and Heatwave (Dominic Purcell).
DC's Legends of Tomorrow starts Thursday 3rd March, 8pm.
Discover more about DC's Legends of Tomorrow on Sky 1

Discover more about all of Sky's great new shows.