Mad Men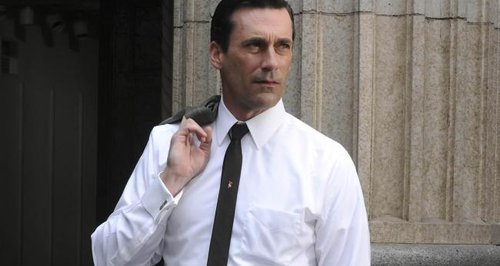 The countdown is on to the end of the series....so here come seven episodes you just can't miss!
It's hard to take but there are only seven episodes remaining in Matthew Weiner's sublime 1960s drama which is back on Sky Atlantic on Thursdays at 10pm.

Titled The End of an Era, these final instalments conclude the story of troubled ad man Don Draper (Jon Hamm) and his Madison Avenue colleagues.
In the previous instalment of the series, agency Sterling Cooper Draper Pryce was on the verge of a lucrative new deal in the midst of tragedy, while Peggy (Elisabeth Moss) showed how much she'd learned from Don.
With details of the final storyline a closely guarded secret, one thing that can be guaranteed is that this multi-award-winning series, one of the best of its generation, will go out in fine form.

Discover more about Mad Men on Sky Atlantic
Discover more about all of Sky's great new shows
Mad Men © 2015 Frank Ockenfels/Lionsgate