Modern Family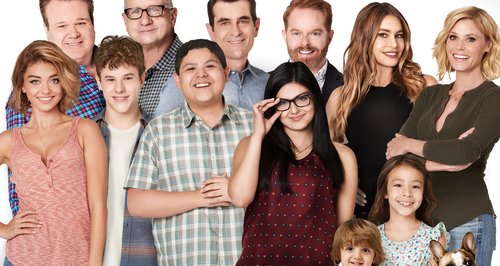 Get ready for the usual fallouts as Modern Family returns to Sky 1 in 2016.
The Pritchett-Dunphy-Tuckers return for the second half of season seven. Together these three families give us an honest and often hilarious into the warm, sometimes twisted, embrace of the modern family.

Like many modern families, the second half of season seven comes with plenty of twists and turns, and the usual family fallouts. Haley, Alex and Luke are taken off guard when Uncle Mitchell turns up and expects a birthday treat. Plus, Gloria manages to offend Jay when she organises a playdate.
You can choose your friends but you can't choose your family...
Find out more about Modern Family on Sky 1
Discover more about all of Sky's great new shows.