The Nightmare World Of H.G. Wells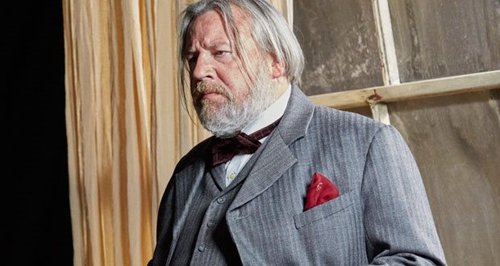 Be prepared for mystery and suspense in this new series from Sky Arts
Ray Winstone heads a stellar cast, which includes Michael Gambon, Anthonia Thomas and Luke Treadaway, in four HG Wells stories specially adapted for Sky Arts, starting 28th January at 9pm.


This anthology of twisted tales consists of The Late Mr Elvesham, The Purple Pileus, The Moth and The Devotee of Art, with Wells (played by Winstone) acting as narrator, guiding viewers through each unsettling twist and turn.
The Story of the Late Mr. Elvesham is a gothic horror in which a bright but poor student, Edward Eden, unwittingly exchanges his youth for riches; The Purple Pileus is an horrific, hallucinogenic cautionary tale about marriage and the dangers of eating mysterious funghi; The Moth follows a professor who, after the death of his fiercest rival, descends into madness and The Devotee Of Art is about an artists obsession and the lengths he is willing to go to achieve artistic perfection.
Discover more about The Nightmare World of H.G. Wells on Sky Arts

Discover more about all of Sky's great new shows