Running Wild With Bear Grylls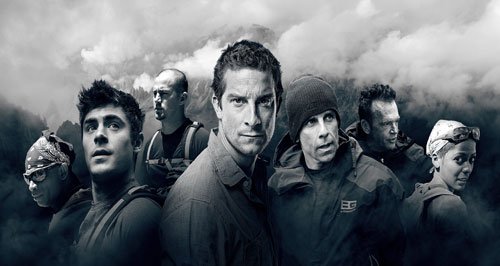 This is real celebrity survival in some of the world's most remote regions..
For the celebrities involved, it's the journey of a lifetime.

Starting Wednesday 7th January at 9pm on the Discovery Channel, Running Wild With Bear Grylls takes in some of the world's remotest regions.



Six soft-living celebrities - Zak Efron, Ben Stiller, Channing Tatum, Tom Arnold, Tamron Hill and Deion Sandors - are transported by famed adventurer Bear Grylls into the wild for a 48-hour survival special.
Each of them endures the harsh wilderness in high-octane, action-based and empowering trials.

From skydiving into the Catskill Mountains, to rappelling down the cliffs of Utah and battling torrential wind and rain in Scotland, Grylls and each celebrity will have to push both their minds and bodies to the limit to successfully complete their journey.
Discover more about Running Wild with Bear Grylls on Discovery Channel
Discover more about all of Sky's great new shows