Silicon Valley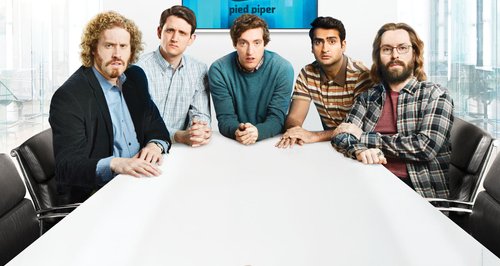 The third season of Mike Judge's brilliant tech-based comedy returns
Thursday May 12th, 10pm is the date and time budding Steve Jobses everywhere will be counting down to as the third season of Mike Judge's brilliant tech-based comedy returns.

If only so they can see how not to run their start-up.

Last time we saw the Pied Piper team, despite having crafted an unrivalled and proven compression engine, the controlling board members gave a vote of no confidence regarding CEO and founder Richard Hendricks, causing him to be outed from his own company.
As we catch up with the perpetually unlucky coding genius, we'll also get an update on his best friend Nelson "Big Head" Bighetti – hotly tipped to be the next big cheese at rival software giant Hooli (despite the fact that he doesn't seem to have done anything there aside from build a
giant potato launcher).