The Last Ship
17 June 2015, 09:58 | Updated: 28 June 2015, 08:41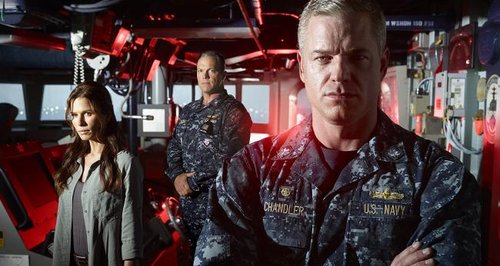 The powerhouse post-apocalyptic drama, executive-produced by Hollywood honcho Michael Bay, returns.
Back on dry land for this new series coming soon to Sky 1, Captain Tom Chandler (Eric Dane) and the rest of the USS Nathan crew must adapt to life in a new world that has been ravaged by the virus.

The transition isn't made any easier for crew members including second-in-command Mike Slattery (Adam Baldwin) and Dr Rachel Scott (Rhona Mitra), by the rise of a potent new enemy.
Based on the best-selling novel by William Brinkley, produced by blockbuster filmmaker Michael Bay, this thirteen-episode second series is sure to have you as on the edge of your seat as the first!
Discover more about The Last Ship on Sky 1
Discover more about all Sky's great new shows