Veep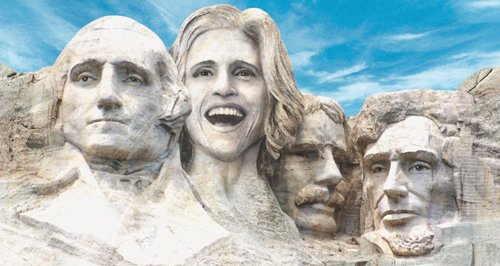 Hard to believe, but Selina's now running the country!
Selina's back, and this time she's in charge as the acclaimed political comedy created by Armando Iannucci and starring Julia Louis-Dreyfus in an Emmy®-winning role returns soon to Sky Atlantic.

As President Meyer prepares to give her first major speech, Gary (Emmy® winner Tony Hale) questions his worth now he can no longer be close to the former veep. But Selina's presidency is far from a done deal and she must still run for election.
As her staff grapple with how to make her appear 'presidential', the stakes are higher than ever before as Veep continues to prove that in Washington DC the most banal decisions can lead to unexpected and often hilarious consequences.
Discover more about Veep on Sky Atlantic
Discover more about all Sky's great new shows
©2015 Home Box Office, Inc. All rights reserved. HBO® and all related programs are the property of Home Box Office, Inc.