Vinyl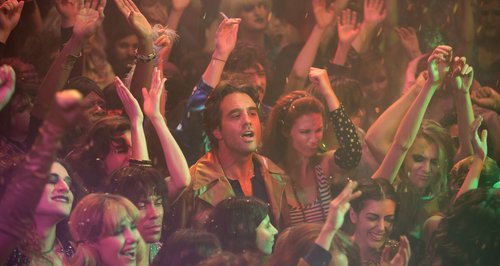 A brand new, hotly anticipated drama comes to Sky Atlantic, starting 9pm on Monday 15th February
Travel back to the era of punk and disco with this brand new drama from legendary director Martin Scorsese, The Sopranos writer and producer Terrence Winter and musical icon Mick Jagger.

Boardwalk Empire's Bobby Cannavale stars as Richie Finestra, a New York record exec who is struggling to save his floundering label amid the sex, drugs and rock'n'roll of the 1970s music scene.
The hotly anticipated series also features Olivia Wilde, Juno Temple and Ray Romano, and will launch with a two-hour premiere, simulcast with HBO in the US.
Vinyl starts on Monday 15th February at 9pm on Sky Atlantic.
Discover more about Vinyl on Sky Atlantic

Discover more about all of Sky's great new shows.
©2016 Home Box Office, Inc. All rights reserved. HBO® and all related programs are the property of Home Box Office