Unsolved Mysteries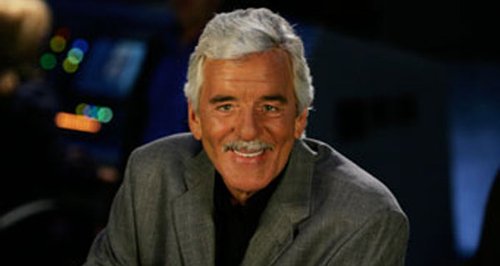 Bank Holiday Monday, Unsolved Mysteries, triple bill at 1500-1800
Unsolved Mysteries is a documentary series profiling real-life mysteries. The series features reenactments of unsolved crimes, missing persons, conspiracy theories and unexplained paranormal phenomena (alien abductions, ghosts, UFOs, and "secret history" theories).

Created by John Cosgrove and Terry-Dunn Meurer, the series is hosted, Robert Stack. Episodes from 1994-1997 featured journalist Keely Shaye Smith and television host Lu Hanessian as correspondents in the show's telecenter, from where they provided information on updated stories. A March 14, 1997 episode featured journalist Cathy Scott in the reenactment of rapper Tupac Shakur's 1996 unsolved murder.

The show was well known for its eerie theme song as well as Stack's grim-faced presence and ominous narration. Unsolved Mysteries featured segments in documentary film style, with actors portraying the victims, perpetrators and witnesses. In most cases, however, victim's family members and police officials were also featured in interview segments interspersed throughout the dramatizations. In the earlier episodes, the following message was related to the audience at the beginning of the program: "This program is about unsolved mysteries. Whenever possible, the actual family members and police officials have participated in recreating the events. What you are about to see is not a news broadcast." For other special episodes, like Mysteries of the Psychic Mind or Mysteries of the Afterlife, the message was: "This program is about unsolved mysteries. The re-enactments and special effects are actual eyewitness accounts. What you are about to see is not a news broadcast."

While the show was in production, viewers were invited to telephone, write letters or, in the newer broadcasts, submit tips through their website if they had information that might help solve a case. Viewers were then given updates on success stories, where suspects were brought to justice and loved ones reunited.
Back to main page