Heart's Double or Drop: You could win big cash today!
27 September 2021, 07:21 | Updated: 27 September 2021, 13:25
We are giving you the chance to win a big lump sump... and the chance to DOUBLE it! And you'll get the money in to your bank account tonight!
Monday 27th September the Double or Drop song is worth a FANTASTIC £2,000!
When you hear the DOUBLE OR DROP SONG between 8am – 4pm weekdays you need to text 'WIN' and the name of the artist to 82122 to try to win the money!
Texts cost £2 plus your standard network rate. Once the song starts, you'll have 10 minutes to enter, if you text after that – you won't be entered but you may still be charged. You must be 18 or over and live in Great Britain to play this Heart Network game, and all the rules are at HERE.
Not sure what you're listening for? Listen to the Double Or Drop song alert below...
We'll then randomly select someone to come on air and if that's you, you can either keep the money or be brave and answer the DOUBLE OR DROP QUESTION!
Get that question correct and the money you win DOUBLES to £4,000!
Get that question wrong… the money you win DROPS to £1,000!
No matter how much you win, you will get the money in your bank account TONIGHT!
So, keep listening for the DOUBLE OR DROP SONG and get ready to text the word 'WIN' and the name of the artist to 82122.
Good luck!
Would you take on the Double or Drop question?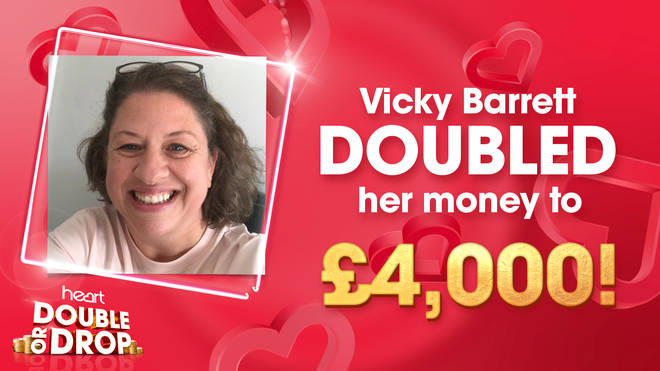 Vicky took it on and had to answer: Who took over from Jeremy Corbyn as the leader of the Labour Party in 2020? The answer was Keir Starmer!
Vicky's a big Frozen fan and wants to take her kids to Disneyland Paris. They're 5 and 3 and already know every single word of Let It Go!
She works as a bookkeeper and spends all day looking after other people's money so decided she wanted to win some of her own.
Her kids can meet Elsa in person which is a dream come true!
Aaron White was in the van with friend Jerry who convinced him to take on the question, which was...
What's the name of the boat that set off on its maiden voyage from Southampton on April 10th 1912?
Aaron correctly answered Titanic and doubled his money to £14,000!
Aaron has just had a son named Freddie with partner Paige so the money will come in handy (minus a few pints for Jerry).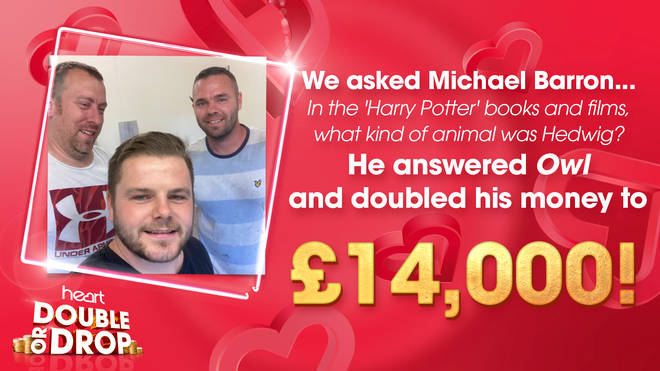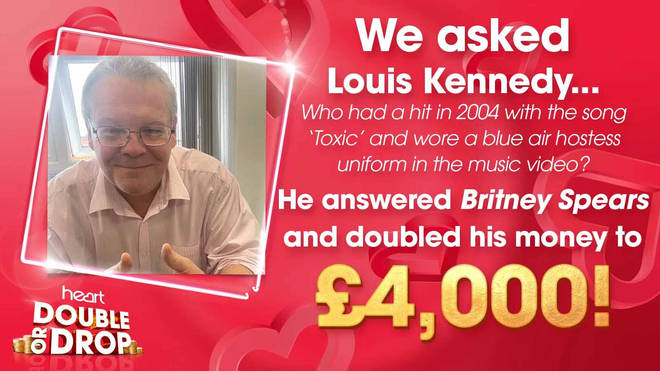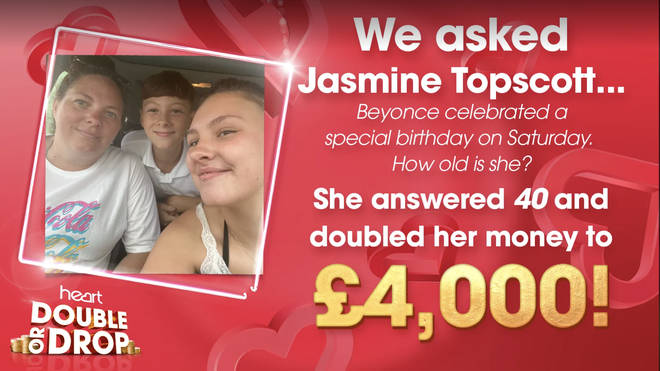 Play weekdays on Heart Breakfast with Jamie Theakston & Amanda Holden 6.30 – 10am, then 10am – 4pm with Pandora and Matt Wilkinson.
You can listen to Heart on FM, DAB and Global Player