Heart's Double or Drop: Win big money every day
24 October 2021, 21:21 | Updated: 25 October 2021, 16:15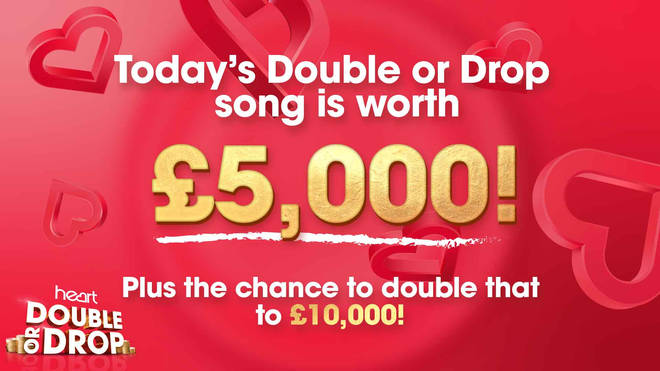 We are giving you the chance to win a big lump sump... and the chance to DOUBLE it! And you'll get the money in to your bank account tonight!
Monday 25th October the Double or Drop song is worth a BRILLIANT £5,000!
When you hear the DOUBLE OR DROP SONG between 8am – 4pm weekdays you need to text 'WIN' and the name of the artist to 82122 to try to win the money!
Texts cost £2 plus your standard network rate. Once the song starts, you'll have 10 minutes to enter, if you text after that – you won't be entered but you may still be charged. You must be 18 or over and live in Great Britain to play this Heart Network game, and all the rules are at HERE.
Not sure what you're listening for? Listen to the Double Or Drop song alert below...
We'll then randomly select someone to come on air and if that's you, you can either keep the money or be brave and answer the DOUBLE OR DROP QUESTION!
Get that question correct and the money you win DOUBLES to £10,000!
Get that question wrong… the money you win DROPS to £1,000!
No matter how much you win, you will get the money in your bank account TONIGHT!
So, keep listening for the DOUBLE OR DROP SONG and get ready to text the word 'WIN' and the name of the artist to 82122.
Good luck!
Would you take on the Double or Drop question?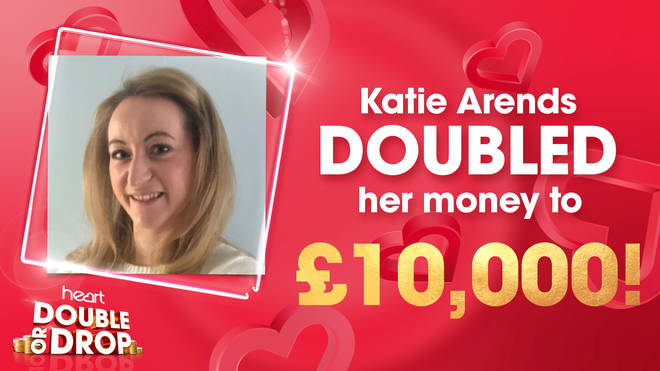 Maths teacher Katie is very familiar with doubling numbers and it shows! She took on the question, 'In the classic dish 'toad in the hole' what meat product is traditionally baked in batter?' and correctly answered 'Sausages'.
Katie is going to use the money to go on a holiday to Australia with her friends, and even pay for all their flights.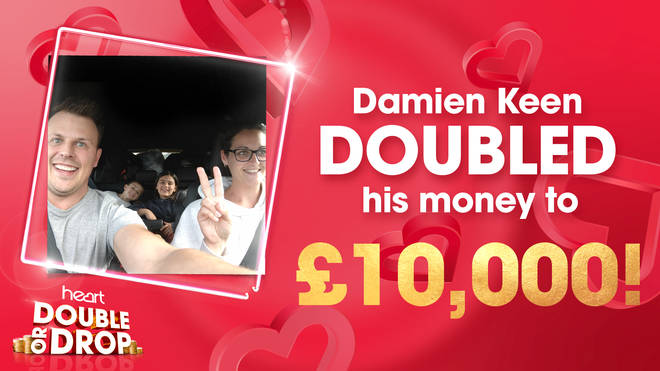 Is there a better way to end your holiday than getting £10,000 fired into your bank account?
Damien and the rest of the Keens were in the car when they heard the Double or Drop song. They wanted cash for another trip away, but Damien decided to supersize it.
Damien was asked... Junior and Princess are the names of Katie Price's children with what singer? He correctly answered Peter Andre!
The whole car erupted when they found out he'd done it and they're already looking for their next trip away as a family.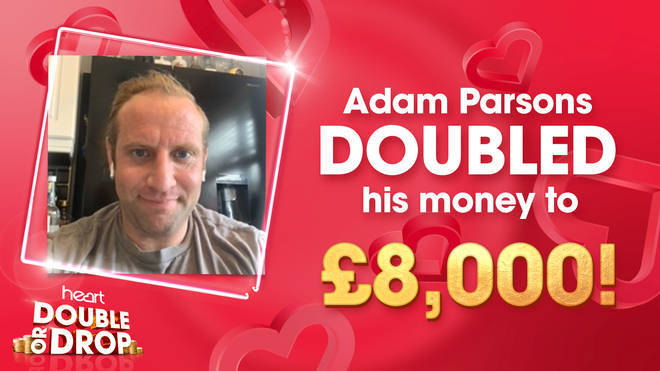 Estimator Adam knew exactly what he was doing when he spoke to Pandora on Heart's Double or Drop. Without hesitation, he was taking the question for the chance to double his money as his wife would like a Rolex, which costs £7000.
It all hinged on his geography skills but luckily, at the very last second, Adam took a punt at the answer and smashed it!
He's promised to take his wife Rolex shopping this evening as a result!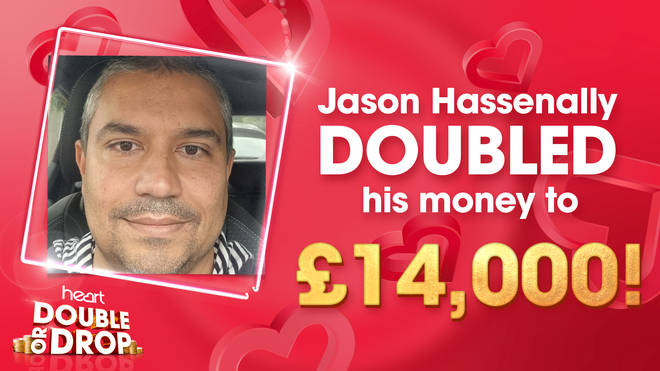 After hearing Steve earlier in the day, Jason decided he too wanted to take on the Double or Drop question, putting his £7,000 at risk: Who had massive hits with 'Money on My Mind', 'Stay with Me' and the James Bond theme 'Writing's on the Wall'? He knew the answer was Sam Smith!
With that, Jason bagged himself £14,000 on the school run. He hasn't told his wife yet but Christmas and the holiday of a lifetime to the Maldives are sorted! He knew from the off he was going to take on the question, never a doubt in his mind and it absolutely paid off!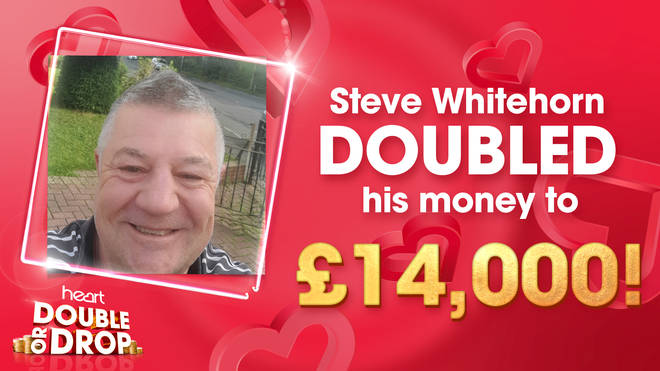 Steve took on the Double or Drop question: Which pop star recently announced she was moving back to live in Australia after 30 years of living in the UK? He correctly guessed Kylie Minogue! 
He was rushing home for a meeting when he heard the Double or Drop song, it's safe to say he was late to the call. He was happy going home with anything so he thought he'd take on the Double or Drop question! He didn't know the answer, so guessed and doubled his money to £14,000!
He plans on treating his wife Catherine to a cruise as soon as they can. He's going to text her while on his conference call, to give her the good news!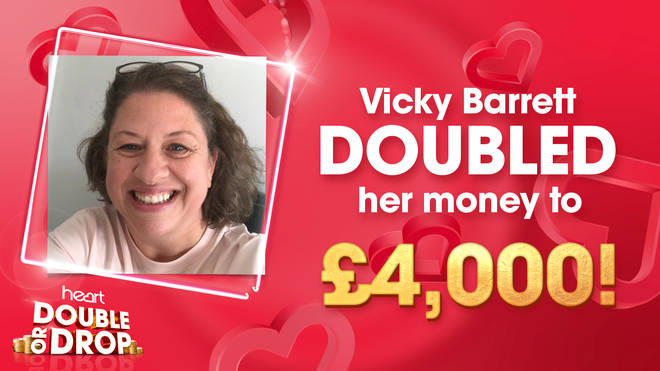 Vicky took it on and had to answer: Who took over from Jeremy Corbyn as the leader of the Labour Party in 2020? The answer was Keir Starmer!
Vicky's a big Frozen fan and wants to take her kids to Disneyland Paris. They're 5 and 3 and already know every single word of Let It Go!
She works as a bookkeeper and spends all day looking after other people's money so decided she wanted to win some of her own.
Her kids can meet Elsa in person which is a dream come true!
Aaron White was in the van with friend Jerry who convinced him to take on the question, which was...
What's the name of the boat that set off on its maiden voyage from Southampton on April 10th 1912?
Aaron correctly answered Titanic and doubled his money to £14,000!
Aaron has just had a son named Freddie with partner Paige so the money will come in handy (minus a few pints for Jerry).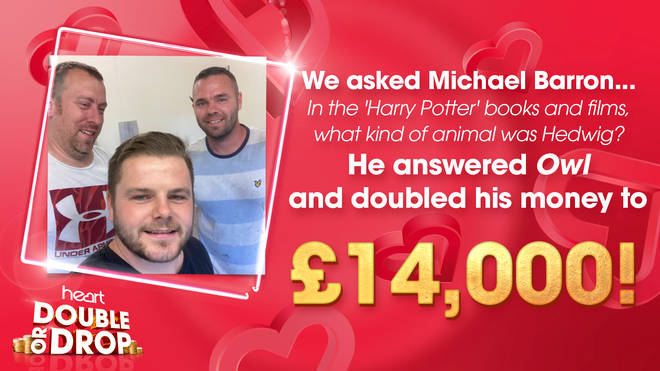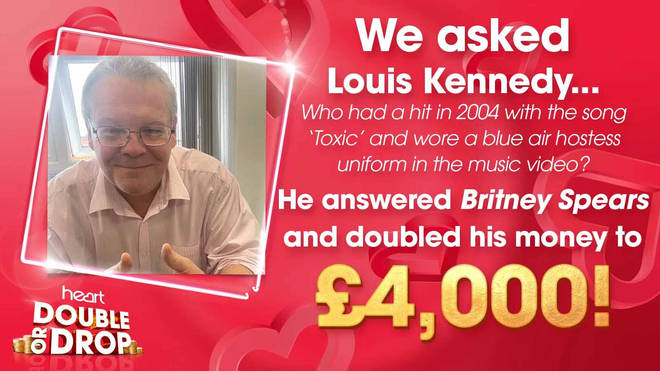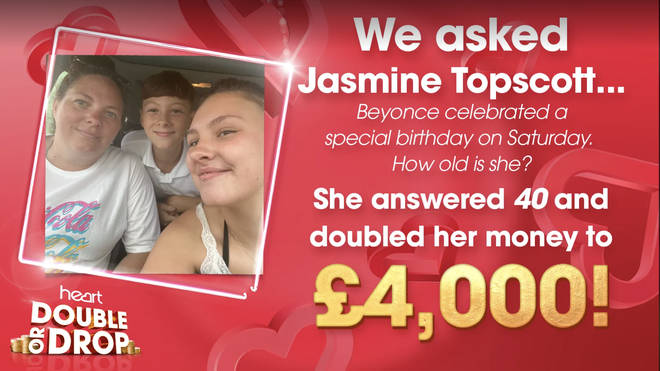 Play weekdays on Heart Breakfast with Jamie Theakston & Amanda Holden 6.30am – 10am, then 10am – 4pm with Pandora and Matt Wilkinson.
You can listen to Heart on FM, DAB and Global Player