Win A Luxury Shopping Experience With HelloYou Dating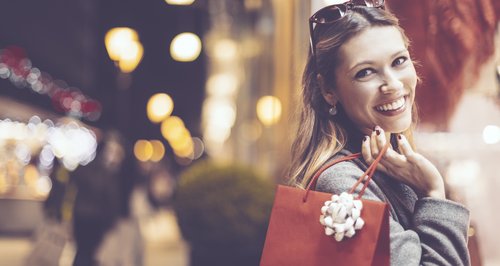 Refresh your look with a VIP shopping experience and £500 to spend. Plus take our fun interactive dating quiz.
Here's a chance to revitalise your wardrobe, try a new look and step into the new year with some shiny new shoes, thanks to HelloYou Dating.
We've got a fabulous luxury shopping experience up for grabs, with £500 worth of vouchers to spend as you enjoy VIP treatment with your own personal shopper - and all you need to do is register on the form at the foot of the page to get yourself in the draw.

There are runners-up prizes of 6-month HelloYou Dating memberships.
HelloYou is all about helping you to start conversations to meet new and interesting people. It provides a safe and friendly platform to say 'hello' to singles nearby, an ice-breaker to start something great!
But first, have a go at our dating quiz just for fun to find out what kind of dater you are!
Do you always offer to pay? Would you rather keep things low key? Do you go in for a kiss on the first date? Choose the answers that best suit your style!